AME | June 18, 2015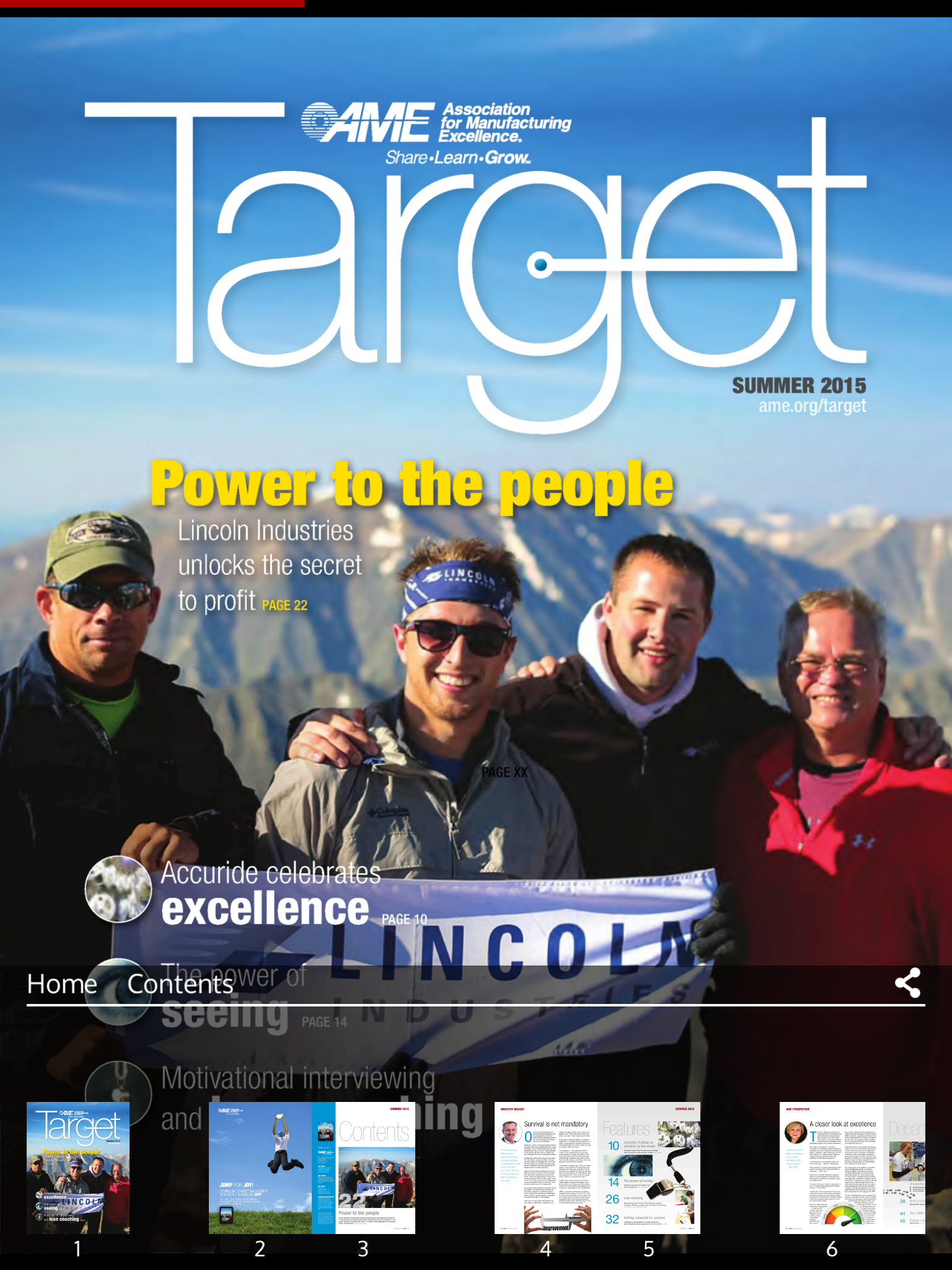 There's no doubt that the world of business has changed significantly in the past 30 years.  Study any successful business and you'll realize how much these companies have changed and evolved over the years in order to stay competitive.  Often these changes are due to new technologies, new ideas and a new business climate. 
Target magazine, AME's flagship publication, has also evolved over the years.  While the look, design and page count has changed, it has always been a source of continuous improvement knowledge with a purpose of sharing manufacturing progress for manufacturing organizations of all sizes. 
This week, we're happy to announce the latest evolution to Target magazine: the Target magazine app.  Now you can take Target magazine with you and read it on your Apple or Android tablet.  The app also gives you the opportunity to conveniently and easily share articles with friends and colleagues.
The Target app is available to AME members.  To download the app, visit the iTunes store or the Google Play Store.  Or search "Target AME."
We hope you enjoy reading Target magazine on your tablet! Please let us know what you think!