AME | June 11, 2015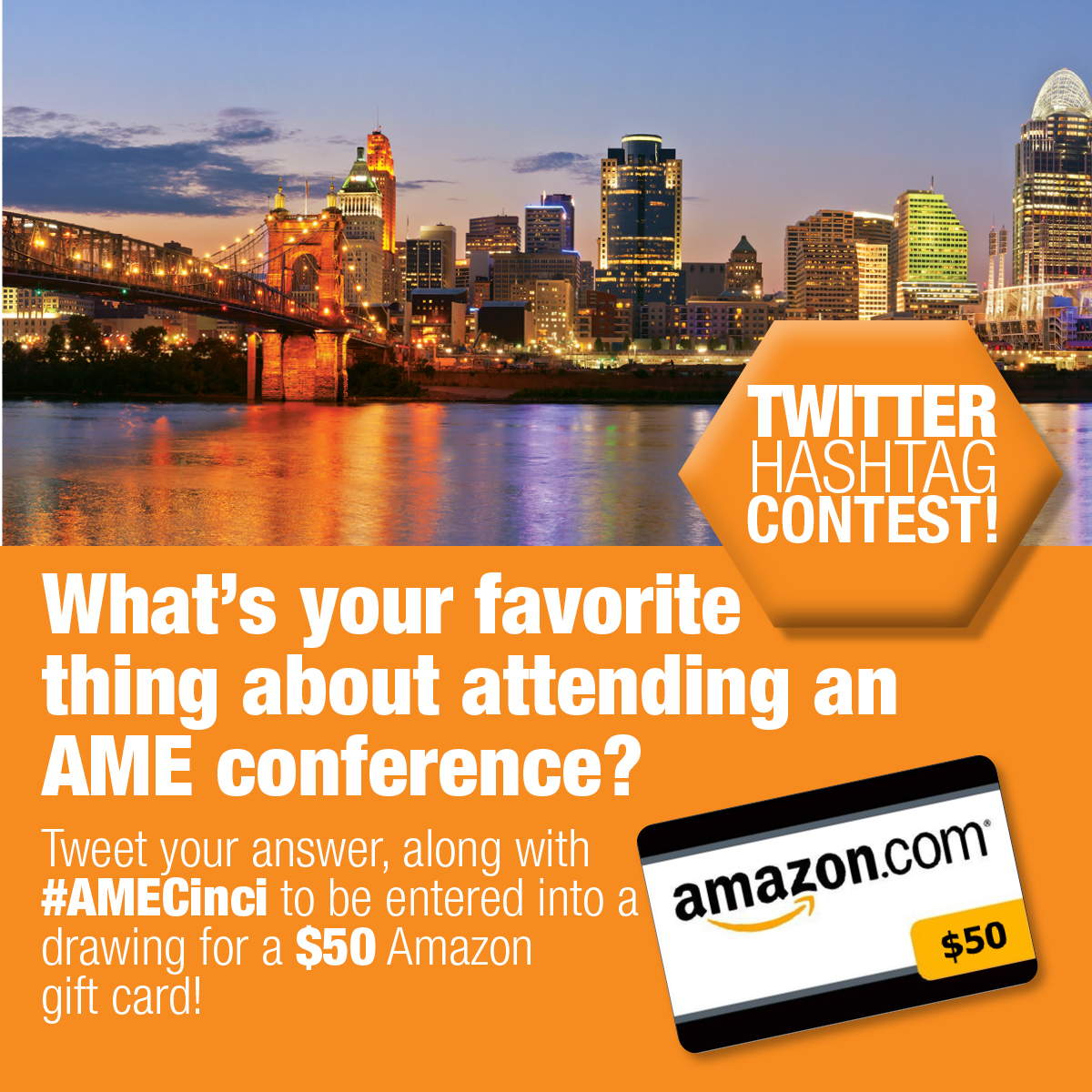 AME's International Conference in Cincinnati is just over four months away (October 19 - 23). The largest lean conference in the world, it promises to provide attendees the opportunity to share, learn and grow their continuous improvement knowledge and insights among leaders and peers.  
June 30 is the last day to take advantage of discount pricing, a savings of $100 per registration. In addition to discount pricing, groups of 25 or more will receive an additional 20 - 25 percent off.
For the remainder of June, we are having a hashtag contest on Twitter. Participation is easy. Simply answer one of the following questions:
What is your favorite thing about attending an AME conference?
What are you most looking forward to about the AME conference in Cincinnati?
Be sure to follow @AMEConnect on Twitter and include the #AMECinci hashtag on your tweet. Participants with the most tweets using #AMECinci hashtag (along with answering one of the questions) will be entered into a drawing for one of four $50 Amazon gift cards.  The contest begins today and runs through June 30! 
Contest rules available here!