THE INNOVATION ZONE, Manufacturing IT
By Patricia E. Moody
---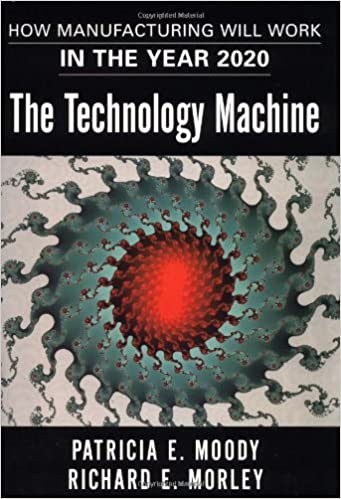 Wild Card #72 from "The Technology Machine, How Manufacturing Will Work in the Year 2020," by Patricia E. Moody and Richard E. Morley, The Free Press 1999: Complex adaptive systems and intelligent agents — not humans — will run railroads, airports, banking, and other data-rich and extremely dynamic operations.
Intelligent systems are simple extensions of previously separate and apparently complex systems. Readers will recognize the movement toward delivering intelligence in smaller packages in the examples of our automotive high-end offerings — "computers on wheels," statistics on the growth of miniaturization and sensors, constant feedback from in-process devices versus walls papered with control charts, and other manufacturing examples.
---
When Dick Morley, the inventor of the programmable logic controller (PLC), and I wrote The Technology Machine, How Manufacturing Will Work in the Year 2020 over two decades ago, we knew things had to change. We were frustrated with the path manufacturing was taking with IT — unplugging the computers — and we were fearful that off-shoring and outsourcing would lay waste to our own manufacturing resources. Now that innovation is a driver of U.S. industrial health, we want to see that strength maintained. We know that manufacturing software is an essential and critical driver of new product development (NPD), but many companies still struggle to do new product development on rusted out networks using antiquated solutions, poorly executed implementations, overly complex software systems and manual intervention. We asked Antony John, director of product management at Arena Solutions, and Scott Reedy, senior director of marketing at Arena, for their insights into working options and solutions in the innovation zone.
IT Solutions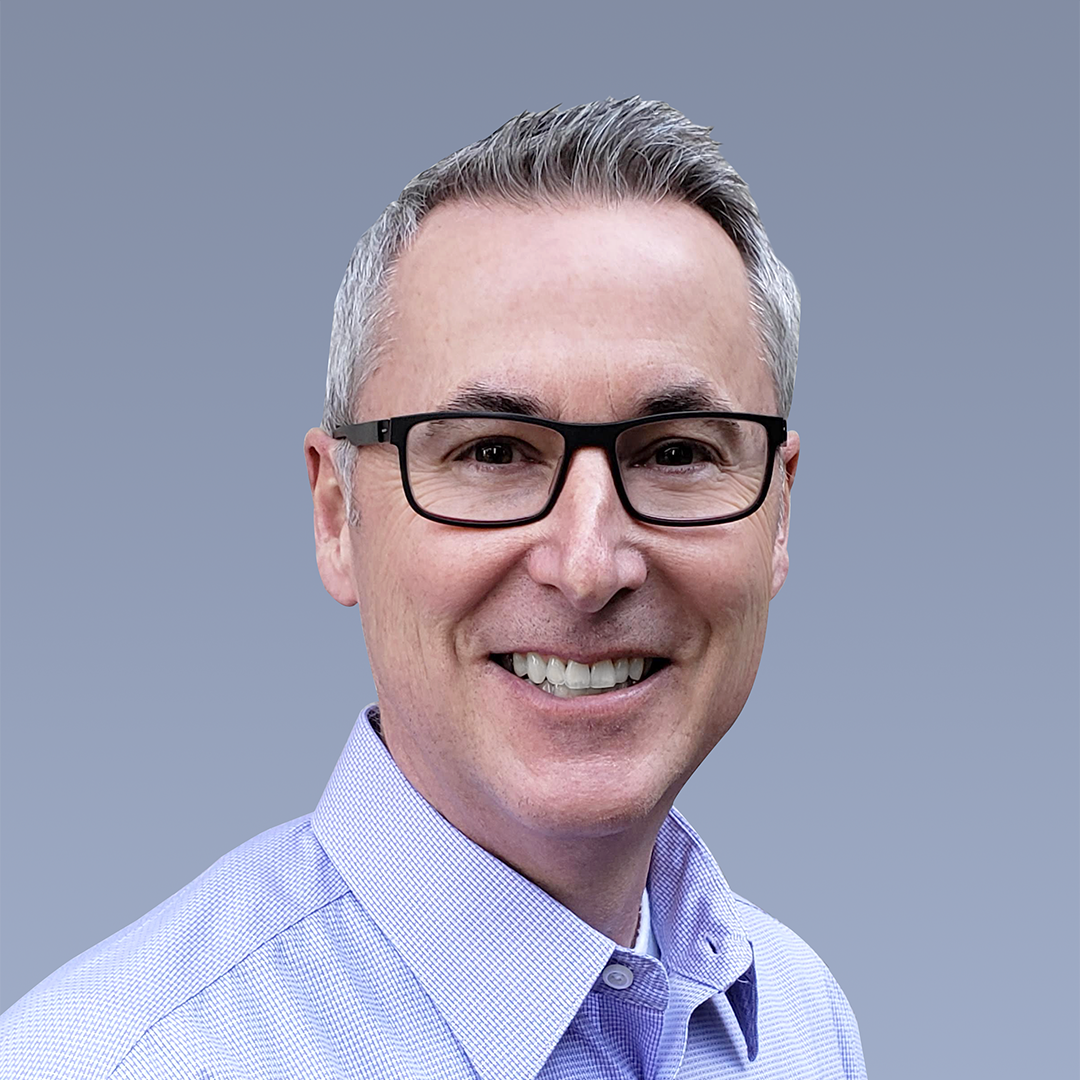 "The trend to leverage the Internet of Things (IoT) and provide connected devices introduces more complexity and a need to incorporate more software into the product design and development process. Managing the interoperability between electronical, mechanical, and software is one of the biggest challenges for high tech and consumer electronics companies today," says Reedy. "Although many companies are creating cutting-edge electronics and IoT-enabled products, they don't always use the latest cloud-based technology for product development themselves. Too often, we see distributed product teams working in siloed systems. Mechanical and electrical design teams use their own CAD solutions which are not designed to marry designs and software into a single, integrated view of the entire product assembly. With this in mind, it's critical to enable all design team members to combine each part of the design into a single system that can be reviewed by everyone outside of engineering–including external suppliers. This is the challenge that cloud PLM addresses."
Even before COVID-19 forced shelter-in-place restrictions, product development and manufacturing teams were more dispersed and often spread out over multiple time zones. These teams include multiple engineering groups, quality, purchasing and manufacturing, along with external contract manufacturers and suppliers.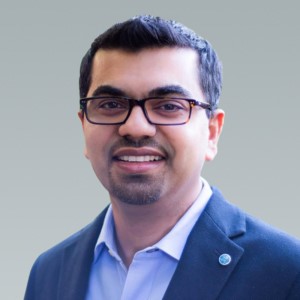 "Early in a company's evolution, we often see teams struggle to collaborate around the product design. Emerging companies and startups don't always originate in a single location. The sooner you can provide a single platform to share and review product requirements and designs–the better chance you'll have to solve development or quality issues before you head into prototyping and volume production," says John.
When there are only a handful of people working in a garage, it's easy to keep everyone on the same page using traditional tools like spreadsheets, documents and shared file repositories. However, when the operation expands to hundreds of people in multiple locations, those traditional single point solutions won't provide companies with an easy, secure way to capture their entire product design record and review this information quickly between internal and external supply chain teams.

In manufacturing, new product development and production cycles have become so fast, especially with products designed with global supply chains, that the only way to succeed is to keep the process under control with a single system that all product team members can access anytime and anywhere around the world. The ability to provide traceable review and release processes helps eliminate quality errors that can result in after-market field service repairs, scrap or rework.
Which industries are most likely to adopt the right software for new product development?
Consumer electronics? Life sciences? Automotive? Defense? The industries that have pioneered IT in previous decades may not be the leaders now.
"That varies, but we see many complex electronic device manufacturers eager to move to Cloud software," says Reedy. "Whether its consumer electronics or medical device manufacturers, both industries must comply with ever-changing regulations or standards like ISO, FDA and environmental initiatives. The need to deliver high quality products while meeting compliance initiatives is constant and increases the need for more controlled product development processes that can offer audit trails should product issues arise later."
Systems integration, making the systems talk to each other
---
Wild Card #74. Information technology will force and enable change; although users will specify needs, information technology will deliver those needs.
---
Systems integration is often a key barrier to rebuilding the U.S. infrastructure and to sharing the right information at the right time with key stakeholders and systems. Manufacturers must deal with many types of information including hardware, software, electrical systems, sensors and even human wetware, or brainpower. IT as well as engineering, quality and manufacturing teams feel the everyday impact of bringing these designs together to assure interoperability. But even leading innovators struggle with integration of designs and systems.
In fact, says John, "With increasing numbers of solutions, apps, and dispersed teams, it's important to ensure information flows from early design systems to manufacturing and support systems without errors or delays. We enable the easy connection or integration of systems by providing a robust REST API to enable seamless integration. Arena's application programming interface (API) accelerates product design processes and empowers teams to easily and automatically share product information across any system, including enterprise resource planning (ERP) and customer relationship management (CRM). These other systems play different, but important roles in new product development, manufacturing and customer support."
IT without leadership and leadership without IT guarantee failure
For as many different software solutions that exist, there are an equal number of first steps to consider. While integration of systems in manufacturing originally meant the challenge of getting one type of machine to talk to another, integration has now taken on a bigger, broader meaning because of the explosion of software apps.
"Bringing people together is the starting point, and it should start with transparent leadership objectives — not from isolated department managers." says John. "Tons of companies have come up with integration solutions. Zapier is one of those companies focused on integrations that extend to over 1,500 apps with a team of over 100 employees working remotely around the globe, so they've got to be good at human and software integration! Zapier helps automate processes using myriad apps that can be easily setup and configured by even those who do not consider themselves 'coders' or programmers. There are larger middleware integration companies like Tibco, Informatica and Jitterbit, but these larger, more complex integration hubs often create more discomfort with business owners to drive and evolve processes without relying on IT. Today's leaner approaches enable any team to quickly configure and share information between multiple systems without engaging in large, costly and time consuming science projects."
"Software integration can be broken into smaller steps at key points along the product development process flow," Reedy explains. "We have the ability to pass information between upstream (e.g., CAD) and downstream (e.g., ERP, CRM) systems. For example, Kinsa makes a smart thermometer and needed a better way to pass customer complaints logged in their CRM system to Arena to speed the full corrective and preventative action (CAPA) resolution process. We worked with a partner, BrightReps, to enable a simple and effective integration between Zendesk and Arena. Kinsa's support teams can now open up a support ticket and, with one click, pass the complaint into Arena to launch the quality process. This allows impacted teams to quickly determine the root cause, and ultimately tie any product design or manufacturing process fixes to a resulting change order — providing a complete closed-loop corrective action process."
Get ready for the next three to five!
Over the next five years, what big moves will really impact manufacturing IT systems? How should companies get ready or get ahead of these shifts?    
---
Wild Card #65. Killer computer applications, son of Netware, son of JAVA, or Firefly or Push, will mutate into new wild beings that would be as impossible for us to manage now as nuclear energy was fifty years ago.
---
Complex product companies will continue to wrestle with product development and introduction processes as their supply chains expand. Organizations that plan ahead now and look for better ways to connect their entire product team to a single source of truth will have a better chance to deliver high-quality products to market ahead of their competitors. Reedy believes that "product companies must be proactive to drive effective supply chain collaboration throughout the entire product lifecycle and manufacturing process." He sees three keys to success:
Get a single solution to aggregate your entire product record with all components, assemblies, drawings, specifications and design files.
Figure out how to keep communication flowing between teams and suppliers to speed the time it takes to get new products reviewed and released.
Protect your intellectual property (IP) to prevent employees or partners from walking away with your designs. Without role-based security access, partners in places like China can easily steal your IP.
Additional trends are helping entrepreneurs innovate rapidly. In addition to IoT-connected devices, 3D printing and crowd-sourced funding are helping to level the playing field.
"Anybody can come up with a product idea, create a design, get funding to introduce new solutions quickly without the typical VC-funded start-up path that existed in the past. However, even this do-it-yourself approach requires control and protection of your IP."
Beware of slick solutions!
"We see millennials and Generation Z workers using newer social collaboration apps like Slack or lightweight project management tools like Trello and Asana," Reedy said. "While these apps make it easy to collaborate informally with teams and on projects, they were not designed for the rigors of introducing new products to market with all that entails as development goes from early concept through mass production. These lightweight apps share the same pitfalls as former approaches like spreadsheets and email. The collaboration record is separated from the full product record that includes bills of materials (BOMs), components, CAD design files, engineering change orders and related quality actions. More importantly, the collaboration cannot be easily tied to a specific revision, making it harder for suppliers and manufacturing teams to determine what the latest and greatest product design is."
"With the ready availability of freemium or lightweight, low cost apps, IT departments may never get involved in the purchasing processes. That makes it harder for companies to maintain a complete picture of what tools and solutions are being used. There are questions about whether these tools will be secure and robust enough to support the entire product development cycle and protect IP, given IT isn't involved in the evaluation process."
---
We now have some great innovation zone company models using cloud solutions strategically to connect internal and external supply chains. Firstronic in Grand Rapids, Mich., for example, and Polamer Precision in New Britain, Conn.
Early on, these innovators looked at IT integration as key to their profitability and market success. Both companies' CEOs, John Sammut of Firstronic and Chris Galik of Polamer Precision, focused from the start on strategic IT as well as in-line machine innovation to build their businesses.
As for Arena Solutions partners, Scott shares that leading global contract manufacturers like Flex, Jabil and Sanmina-SCI are tied into many of Arena customers' manufacturing supply chains. Connecting contract manufacturers to original equipment manufacturers (OEMs) allows disparate companies to produce and ship products, while cloud PLM provides the necessary platform to collaborate and deliver products on time. OEMs like GoPro, Ubiquiti Networks and Nutanix have grown from early-stage startups to multi-billion dollar global brands using cloud-based PLM to streamline product development, scale operations and get products to market.
"These companies, all of which are networking on the Cloud, have been able to scale, in part because of leveraging cloud PLM," says Reedy. "We've learned with these companies that we have to have the ducks in a row to get complex products designed and delivered with global supplier networks."
Manufacturing is now well-positioned to go big on infrastructure repair, on strategically led IT operations that deliver more data, more analysis and more decisions than ever before. It's the well-timed opportunity for which Morley and I were waiting. Now it's time to move on it.
---
Access related content from AME Target's Manufacturing IT series:
Named a "Pioneering Woman in Manufacturing" by Fortune magazine, Patricia E. Moody is a manufacturing management consultant and author.
Views and opinions shared in Target Online are the author's and do not necessarily reflect AME policies and positions.