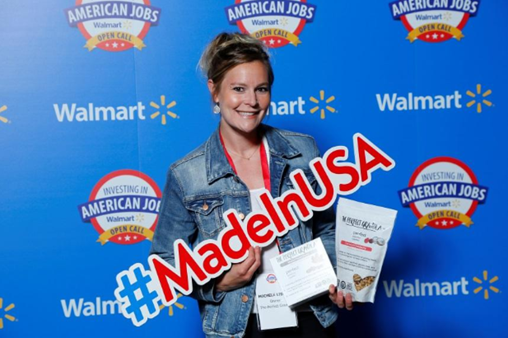 Entrepreneurs from across the nation were invited to Walmart headquarters to pitch their U.S.-made products at fifth annual Open Call held on June 13. More than 450 businesses met one-on-one with buyers to get their products on store shelves and in the hands of millions of customers. Of these businesses, more than 100 moved to the next step of the process and some received deals on the spot. Some of the Open Call attendees that will move on to the next step include BodyLove Naturals (Rogers, AR), natural skincare products; KC Pharmaceuticals (Pomona, CA), over-the-counter eye care products; and The Perfect Granola (Rochester, NY), naturally sweetened granola bars.  Also, for the third year in a row, Walmart offered all suppliers with shelf-stable items the opportunity to sell on Walmart.com.
This year's attendees included companies manufacturing a wide variety of products and featured diverse entrepreneurs – more than half of all businesses attending Open Call self-identify as diverse, including nearly 25 percent identifying as women-owned.
In 2013, Walmart made a commitment to purchase an additional $250 billion by 2023 in products made, sourced or grown in the U.S. Open Call underscores this commitment and is one way in which the company continues to invest in American jobs by supporting U.S. manufacturing.
"We made this commitment five years ago as a way of accomplishing a few goals – building trust with our customers, investing in the communities we serve, and offering new and innovative products for shoppers," said Cindi Marsiglio, vice president for Merchandising Services and U.S. Manufacturing, Walmart. "We are halfway through our ten year commitment, and we are pleased with our progress. We have seen factories reopened and jobs created."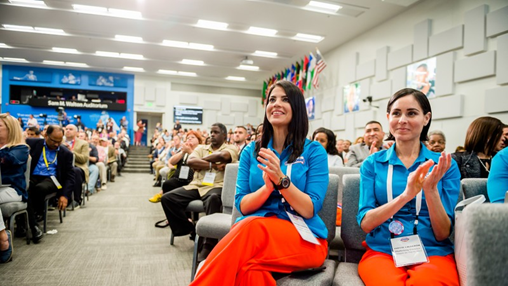 Companies pitched multiple products, in more than 750 meetings scheduled with Walmart buyers. This year's variety of new, innovative products represents a broad range of categories. Attendees included entrepreneurs who want to get their products in Walmart stores for the first time, as well as existing suppliers trying to expand their assortment into other areas of the store. The stories coming out of Open Call are proof that the American dream is alive and well.
The  Association for Manufacturing Excellence (AME) is leading a  manufacturing renaissance coupled with people-centric leadership to achieve enterprise excellence. The goal is to make organizations and their dedicated associates more productive and competitive with lower costs and higher quality in the global economy. As the premiere organization for the exchange of knowledge in enterprise excellence, AME offers learning opportunities including webinars, regional events and at the 2018 International Conference in San Diego.
AME wants to hear your story from the Open Call event and other success stories to help manufacturers to Learn, Share, and Grow in creating more high-paying jobs at home.
Glenn Marshall, retired from Newport News Shipbuilding, is a member of the AME management team.