AME | December 17, 2021
In last week's message, I wrote about reflecting on the year and recognizing the opportunities to level-up our skills and the skills of those around us. When we reflect on things, it's natural to also look ahead and think about how the future might bring about things that are new…different…better.
This got me thinking about the next generation of lean, continuous improvement leaders. It is the responsibility of every generation to provide tools and knowledge to younger generations and those of any age who are ascending into leadership roles. This is particularly important to consider as the pace of Boomers retiring from the workforce has accelerated since 2020 according to Pew Research Center analysis. In fact, Millennials — those born between 1981-2000 — have been the largest portion of the workforce for the past five years.
We must be deliberate in how we nurture and prepare those with leadership aspirations so that they can succeed and meet their personal and organizational goals. To help make this "deliberate nurturing" a reality for the lean community, AME reshaped and relaunched its Emerging Leaders program in 2020. Our first cohort of six participants recently graduated from the program, poised to go out and problem-solve for their organization and for our broader community.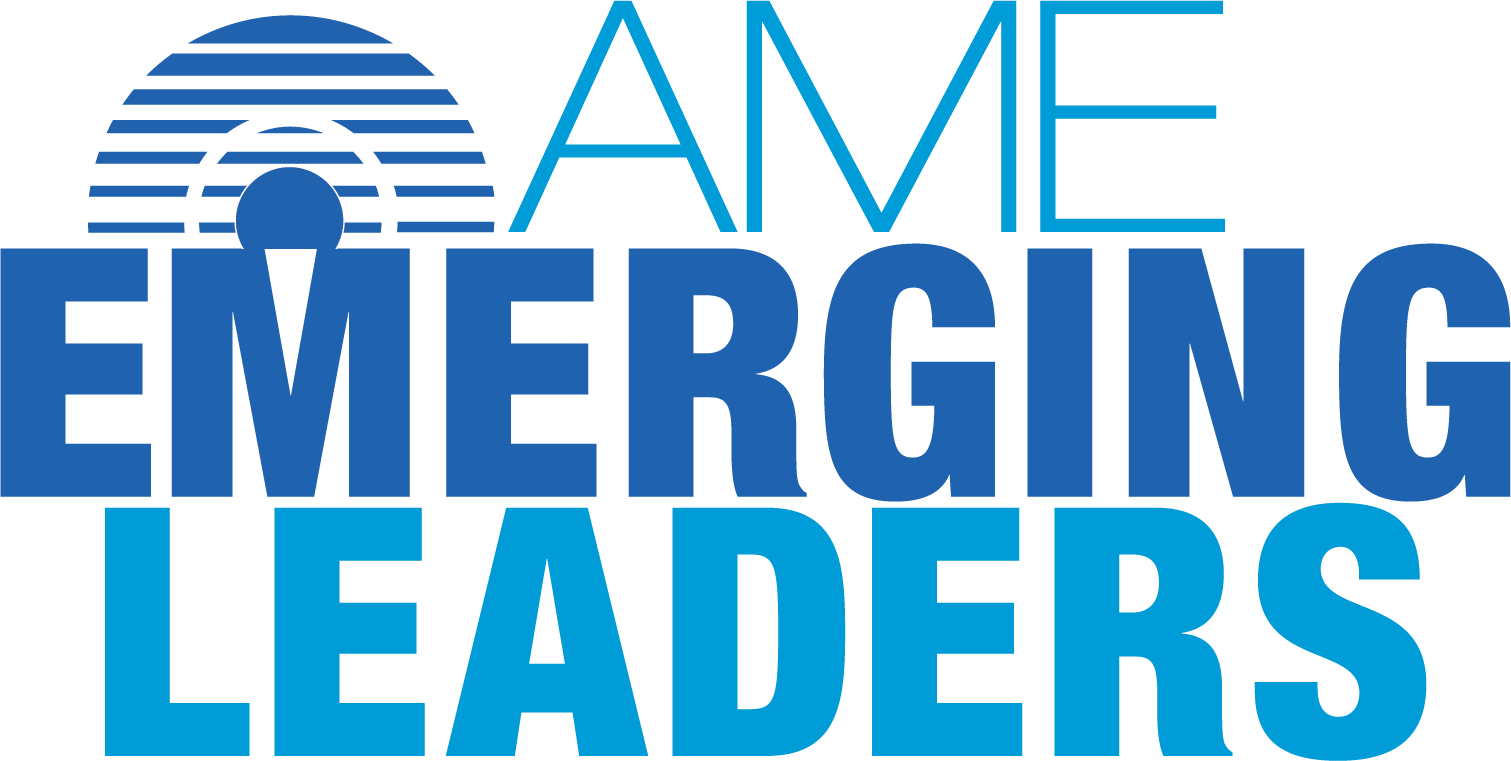 The AME Emerging Leaders program is a 1-year commitment focused on professional development, learning and networking. Participants are nominated and selected to become fully engaged with our community through projects, teams, initiatives, training, and volunteerism. Upon graduation, each cohort member is ready to take on a larger role as a continuous improvement leader in their organization and as an AME volunteer.
I commend Josh Buchanan, the AME Emerging Leaders director, for the remarkable work that has been done to ensure that the lean, continuous improvement community has new leaders waiting in the wings and ready to step up. Thank you for everything you do to create an invaluable learning experience for program participants and for your work to create a leadership pipeline.
Congratulations to the recent AME Emerging Leader graduates. You are tremendous problem-solvers who will continue to contribute much to your organizations, AME and the operational excellence community. The 2021 cohort included:
Kendall Blackston, LIXIL
Maryse Bourdages, Lallemand
Jarrod Healey, Royal Australian Mint
Adam Stump, Newport News Shipbuilding
Pierrette Swan, New Horizons Regional Education Center
Cenise Waites, Newport News Shipbuilding
If you're interested in joining the 2022 AME Emerging Leaders cohort or nominating someone else, please reach out to Josh Buchanan at emergingleaders@ame.org for more details and an application.
As always, please stay safe and keep looking out for one another.
 
P.S. Time is running out! The lowest price for AME Dallas 2022 registration ends on 12/31/21. Register now and save 40% on an individual, in-person ticket! That's an incredible $959 USD savings on the world's largest lean conference. Bring a team and you will multiply the savings while getting everyone on the same page to embrace disruption! Register now and take advantage of this special discount: ame.org/Dallas.