AME | December 10, 2021
As the number of days in 2021 continue to countdown, I've begun to reflect on the year and the challenges and triumphs I've experienced and witnessed. If you had asked me at the start of this year if it would be harder than 2020, I would have told you nothing could be harder than 2020. But this year brought unique trials and adversity.
The disruption that started with the virus in late 2019 and 2020 has continued to be pervasive in many parts of the world. The fallout has created unique challenges like a revolving door of employees that was so universal that we've even given it a name: The Great Resignation.
And while this has caused tremendous upheaval in the workplace, it provides a great opportunity as well. Among other things, your organization now has an opportunity to remake its culture, take steps to create a knowledge sharing database, empower new and existing employees to look for creative examples and 2 Second Lean improvements, and launch standardized training initiatives to get everyone on the same page.
We continue to live in unprecedented times and AME is honored to be the place you turn for training and knowledge to help you overcome the adversity you face. In fact, we've spent long hours strategizing how all the industries we serve — manufacturing, health care, public sector, finance, etc. — have been disrupted in the past year and how we can help you embrace these disruptions. "Embrace disruption" isn't just the theme for AME Dallas 2022, it is the through-line of our programming and efforts for the next year. Embracing disruption is a movement that we hope you'll join this year, culminating with our first in-person conference since 2019. Join the AME community on this journey and you will "level up" with every training, webinar, and tour — all leading to AME Dallas, the biggest and boldest AME International Conference ever.
For our part, AME is always looking for ways to improve how we serve you. One audience we'd like to understand better is military veterans. Several times I've mentioned my admiration for those who have served, and I am incredibly proud that AME has begun to offer free memberships to veterans (remember to use the code FREEDOM21 when you sign up!). But we'd like to better understand our military veterans' unique needs. AME uber-volunteer Mark Preston and some of his students have created a survey to provide guidance to us in this arena. If you are a military member, I ask that you please take a moment to fill out this brief survey.
As always, please stay safe and keep looking out for one another.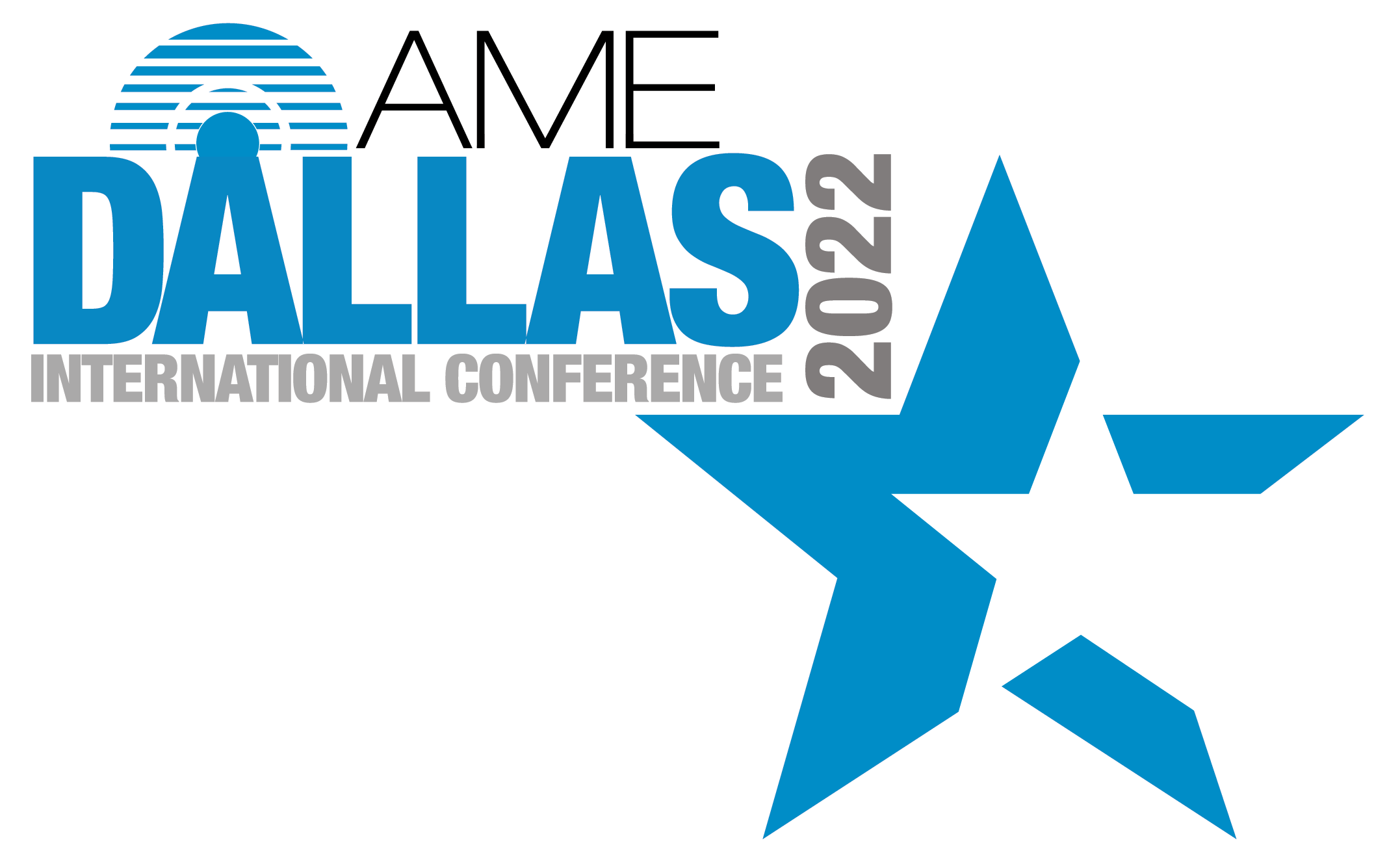 P.S. You have exactly three weeks to register for AME Dallas 2022 at our 40% discount rate! Sign up by 12/31/21 and you'll save $959 USD on an individual, in-person registration. Bring a team and multiply the savings! Register now and take advantage of this incredible deal: ame.org/Dallas.