AME | November 14, 2017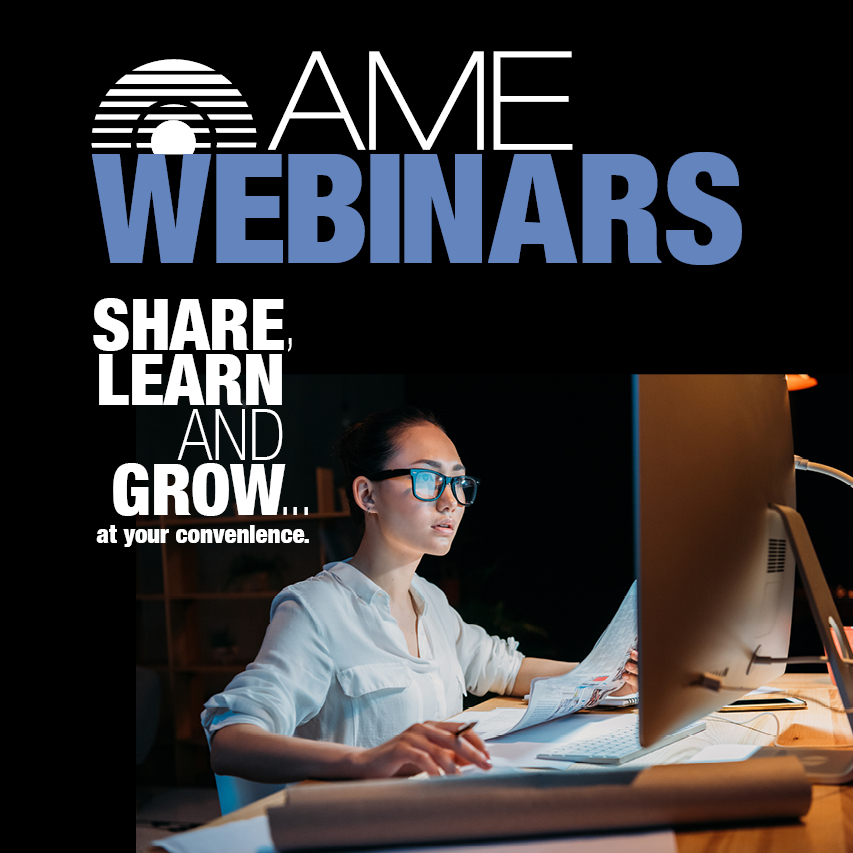 Looking for more opportunities to expand your lean leadership and get buy-in from your team? AME will explore lean leadership and more in our fall webinars, which offer teams and individuals the opportunity to gain insights about topics at their own convenience.
Once again, AME is fortunate to work with an impressive group of leaders to deliver insights including an AME regional board member, a Shingo-Award winning author, an innovation expert and a Lean Gold certified member of the AME Award Council. 
Our next webinar, Creating a lean culture, the value proposition explores the core elements of the lean management system, which includes visual controls, daily accountability process and leader standard work. Led by David Mann who wrote the Shingo Award winning book "Creating a Lean Culture," this webinar takes place on Thursday, November 16th and is designed help lean leaders make the case for lean management. The webinar also explores strategies to communicate the value of lean. 
On November 30th, AME Northeastern region board member Paul Critchley will focus on driving change and employee engagement at his webinar How to engage a reluctant workforce. The webinar will provide tools and techniques toward lean transformation at your organization.  
Learn about collaborative problem solving at our Collaborative problem solving for efficiency and innovation webinar on December7, 2017. Led by Dr. Min Basadur, participants will learn how to implement a process for solving problems collaboratively even in siloed organizations. Basadur, a recognized leader in applied creativity, began developing his insights on applied creativity and problem solving at Proctor & Gamble and created his own corporate-wide consulting practice.   
Want to find out what it takes to receive the prestigious AME Excellence Award? Don't miss the December 12th webinar Applying for the AME Excellence Award. It's led by Pat Wardwell, who is Lean Gold certified, a member of the AME Excellence Award Council, an AME assessor and an examiner for the Shingo Prize. She'll provide insights and criteria that will guide organizations to make significant progress on their lean journey.
Whether viewed live or on-demand, AME webinars are an excellent source of information to gain insights on leadership and continuous improvement.