AME | September 17, 2017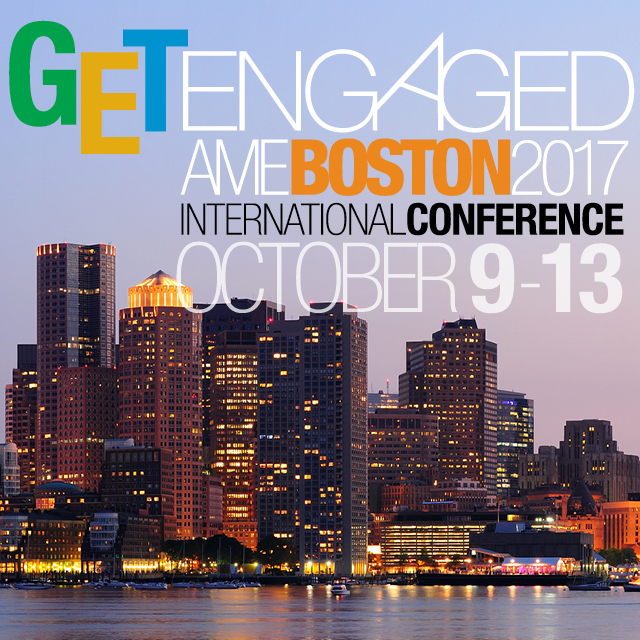 The AME Boston 2017 Conference is days away and the conference team has been working hard to make sure every aspect of the conference includes the opportunity for attendees to engage with their peers and further their understanding and application of lean. With the theme of "Get Engaged" we've compiled a quick list of ten ways to get engaged with other attendees in Boston:
1) SpeedNetworking. New to our conference this year is SpeedNetworking, which takes place on Monday, October 9th at 3:30 in the afternoon in the Liberty Ballroom in the Sheraton Hotel.
Designed to create structure around and reduce the awkwardness of networking, it is an ideal way to meet new friends and colleagues and share best practices in continuous improvement.
For more on SpeedNetworking and to register, visit our SpeedNetworking page. There is a $20 registration fee.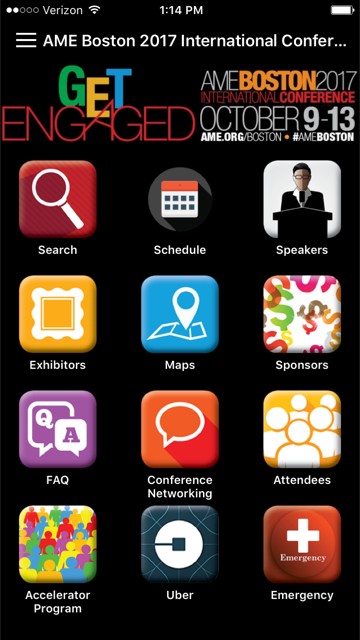 2) The conference app. Once again this year, our conference app is the best tool to help you stay organized, plan your conference experience and connect with other #AMEBoston attendees. You'll appreciate helpful features such as the conference schedule, maps, and detailed descriptions of all workshops, sessions and keynote presentations.
The app is also a great way to connect with other attendees…if you select the "attendees" icon you can send a private message to someone. Note: you need to be logged in to send messages to other attendees.
New this year is the "Activity Feed." Click on the three horizontal lines in the upper left corner of the app and select "Activity Feed." From there you can share thoughts and photos from the conference or find out what other attendees are sharing at the conference.
3) Social media. Follow @AMEConnect on Twitter, Instagram and Facebook then share insights and photos from the conference. Don't forget to use the conference hashtag #AMEBoston. Look up other attendees who are sharing on social media and connect and engage with them throughout the conference and after you return to work.
These social networks are a great way to share, learn and grow (and engage) with others the continuous improvement community.
4) Happy Hour and The Learning Resource Center. Located on the second level of the Hynes Convention Center are more than 50 exhibitors who can provide tools and services that can help you and your team on your continuous improvement journey. This year, a new event at AME Boston 2017 will be the Happy Hour taking place on Monday and Tuesday evenings (October 9th and 10th) at 5:15 p.m. Connect with exhibitors and fellow attendees for a quick beverage before heading out to dinner.  
Pick up your Passport Game piece and get it stamped at participating companies and turn it in to the AME Booth by 10 a.m. on Thursday, October 12th for your chance to win valuable prizes, including a registration for two to the 2018 conference in San Diego.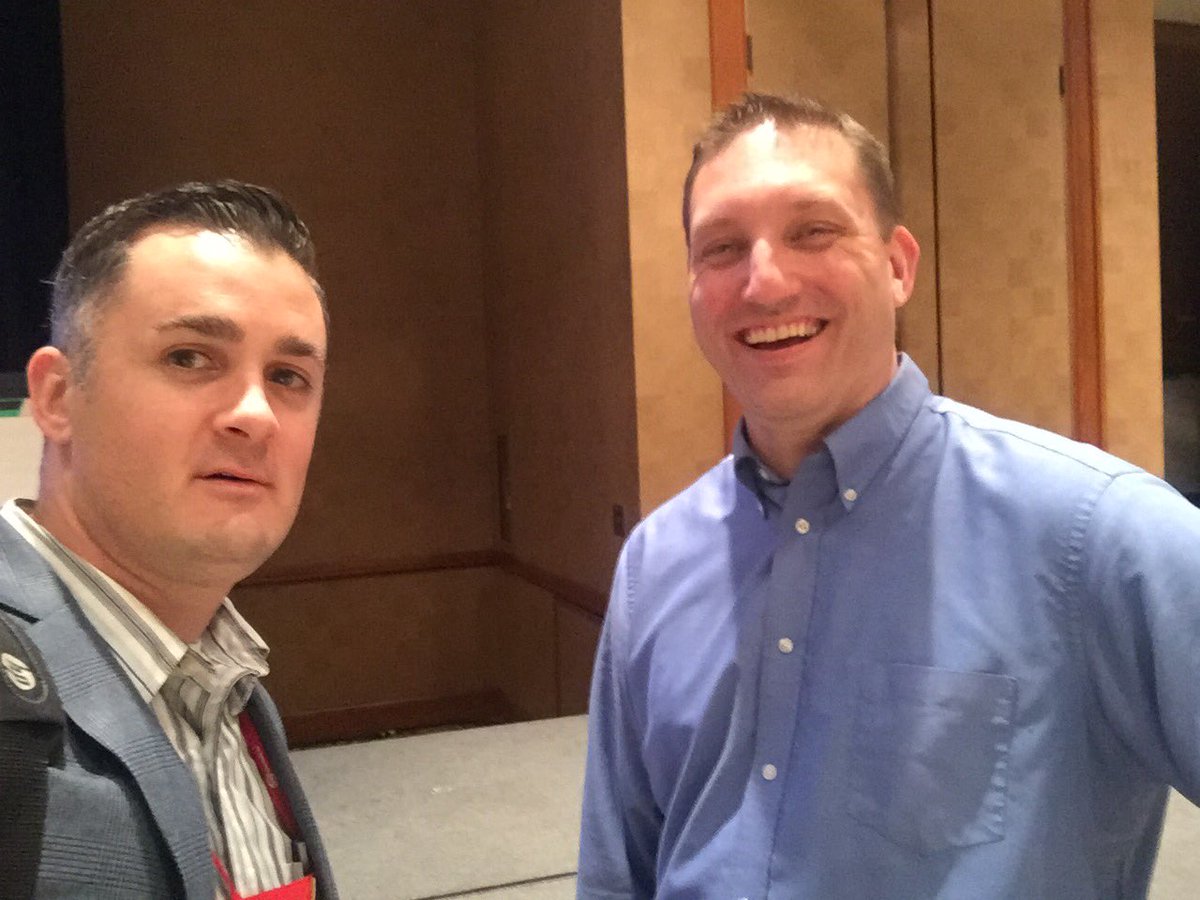 5) Selfie contest. Again this year, attendees can take a selfie (solo or as part of a group) and enter the selfie networking contest. Each day prizes will be awarded to the attendee who either
a) takes the most selfies
b) takes the most creative selfie
c) takes the largest group selfie
Here are the #AMEBoston selfie contest rules. 
6) Dine-Around. Whether you're flying solo at #AMEBoston or as part of a group, go to dinner at several Boston restaurant at the Dine-Around on Sunday and Monday evenings (October 8th  & 9th) and come back with some new friends and peers. Meet in the Sheraton lobby on either (or both) Sunday or Monday evenings at 6:00. 
7) AME-zing Race. Explore downtown Boston and complete various tasks as your team competes in the quest to be named AME-zing Race champion! Will your team win? If you don't have a team, register as a contestant and we'll create one for you. Stop by the Ask Me booth for more information and join us on Tuesday evening at 5:30 in the Sheraton lobby.
8) Conference ribbons. Low tech, but high visibility, attach a conference ribbon to your conference badge and seek out others in your target network. Color coded, you can find fellow attendees with similar interests and backgrounds and start sharing conversations that impact and further your continuous improvement journey. Areas of interest include Innovation, Enterprise Excellence, Lean Healthcare, Lean Office, Lean Product Development, Lean Culture, Visual Management and more. Pick up your ribbons near the registration area.
9) San Diego night celebration. Relax and enjoy the tastes and sounds of our next conference location, San Diego, on at 5:30 p.m. on Wednesday October 11th in the Independence/Grand Ballrooms. Play games, enjoy entertainment and enter the raffle to win prizes. The San Diego conference committee will be there to answer any questions you may have about the event.
10) The AME Booth. Located on the 2nd Floor of the Hynes Convention Center, the AME booth it is the place to ask our team questions about the conference and learn more about AME programs. Stop by to get demonstrations of either the Lean Sensei or the conference app (or both).
Why stop at 10? There are countless additional opportunities for engagement throughout #AMEBoston, whether part of an interactive session, on the bus ride to the manufacturing tours or at your table during lunch at the Veterans Memorial Coliseum.
We look forward to seeing and engaging with you at #AMEBoston! For more information about AME Boston 2017, visit the conference website.