AME | September 2, 2020
Taylor and Harrison-Chambers join to lead AME's Inclusion, Equity & Diversity Programs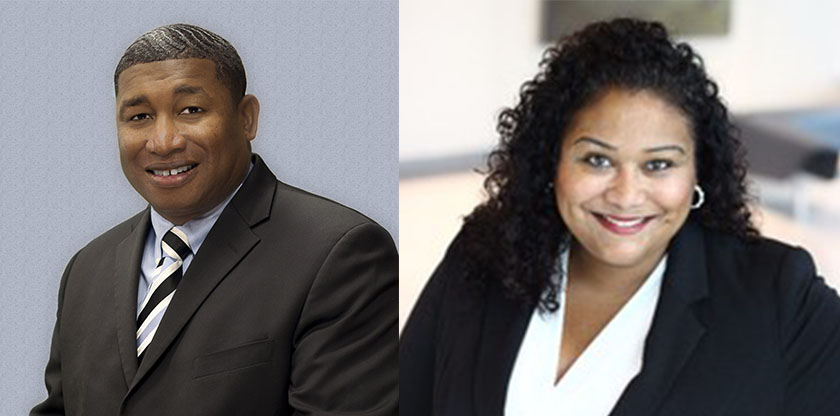 The Association for Manufacturing Excellence (AME) is excited to announce the appointment of Billy Taylor to our Management Team as global head of inclusion, equity and diversity (IE&D), effective September 1, 2020. In this volunteer role, he will work with the AME president and CEO and lead the organization in supporting an inclusive environment for board members, staff, volunteers, partners and members to make sure all voices are heard. Taylor will be responsible for guiding the organization, identifying ways to attract diverse candidates for volunteer and board roles and developing programs that foster a collaborative environment to drive innovation.
Taylor is business executive, dynamic speaker and leadership guru who was a highly rated AME International Conference keynote speaker in both 2014 and 2018. He is the CEO of LinkedXL (Excellence), a business operation systems architecting firm. Taylor is a disciple of continuous improvement processes and a certified Six Sigma Black Belt business leader. He earned his MBA from Baker University and a Bachelor of Science degree in electrical engineering from Prairie View A&M University.
During his 30 years with Goodyear Tires, he served as director of North America manufacturing and chief diversity and inclusion officer, where he led diversity and inclusion strategies for 64,000 employees across 22 countries.
We are also pleased to announce that Vanessa Harrison-Chambers has been appointed as the associate director of IE&D. She will work with Taylor on AME's IE&D strategies and metrics. Harrison-Chambers is the director, continuous improvement for Nature's Path Foods in Canada.
She is an experienced leader with a passion for putting people at the heart of the business process improvement work she's collaborated on and led during the past 20 years. To her new AME volunteer role, she will bring a track record for improving performance, aligning strategy to execution, and accomplishments in coaching staff at all levels to deliver results. Harrison-Chambers has extensive experience in IE&D from her time as a volunteer with the Boys & Girls Club, her years of support for – and learning from – Plan Canada's "Because I am a Girl" initiative, and her personal experiences.
Please join us in welcoming Billy Taylor and Vanessa Harrison-Chambers to these important roles. Their leadership will help AME achieve its mission and enhance our members' ability to share, learn and grow during their enterprise excellence journey. We are grateful that they have chosen to share their talents, experiences, insights and time with AME and the continuous improvement community.