AME | June 25, 2015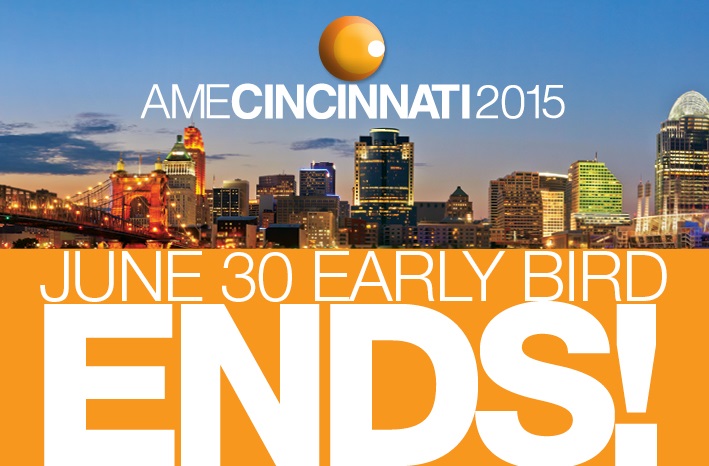 Discount pricing for the largest lean conference in the world ends next Tuesday, June 30.  Located in Cincinnati, OH, the conference offers numerous opportunities to further your lean journey: 9 keynotes, more than 40 tours and in-depth workshops, 54 value stream presentations and 12 special interest sessions.  
This year's theme is "Sustained Success Begins with You" and focuses on helping individuals and organizations to not just achieve success, but to sustain this success over the long term.  
Register for the conference by June 30th and save $100 – and if you register 25 or more people, you'll save an additional 20 – 25 percent off. Registration for the conference is easy - for a short video demonstration, visit the AME Cincinnati Registration video.
This year, heading a list of strong keynote speakers is former Cheers star (and Made in America manufacturing advocate) John Ratzenberger. Other speakers include leadership expert Libby Gill, futurist and change expert Lisa Bodell, Edge Factor producer and host Jeremy Bout, management and intellectual capital expert Nick Bontis, research and leadership expert Steven Spear, world-record holding pilot Dick Rutan and Google manufacturing leader Michael Walton. 
Be sure to take advantage of discount pricing through next Tuesday, June 30th.