AME | May 10, 2019
Whether an AME conference, regional summit or event, plant tours provide participants an opportunity to witness operational excellence in person. Our friends at Metcam detail the tour that participants witnessed at the 2019 Atlanta Lean Summit in a press release:
ALPHARETTA, GA., 5/9/19 – Metcam, an award-winning metro Atlanta-based fabricator of sheet metal components and assemblies for original equipment manufacturers (OEMs), took part in the Association of Manufacturing Excellence's Atlanta 2019 Lean Summit by hosting a manufacturing tour at its Forsyth County headquarters on Thursday, May 9th. Dozens of summit attendees learned how the 2018 Georgia Manufacturer of the Year innovates its processes and products.

"We've long been committed to lean manufacturing principles and kaizen or continuous improvement so that we can deliver the highest quality products on time," said Bruce Hagenau, Co-Owner and President of Metcam. "It's always a fun and meaningful time when we can demonstrate how our company meets the goals of being 'Leaner, Greener and Meaner!'"

Jerry Pfister, chairman of the AME Atlanta 2019 Lean Summit, said, "AME was excited to offer our participants the chance to see award-winning metal fabrication work in action at Metcam. Lean Summit participants share and learn from the best practices of their industry peers, and the Metcam tour was a prime opportunity for growth."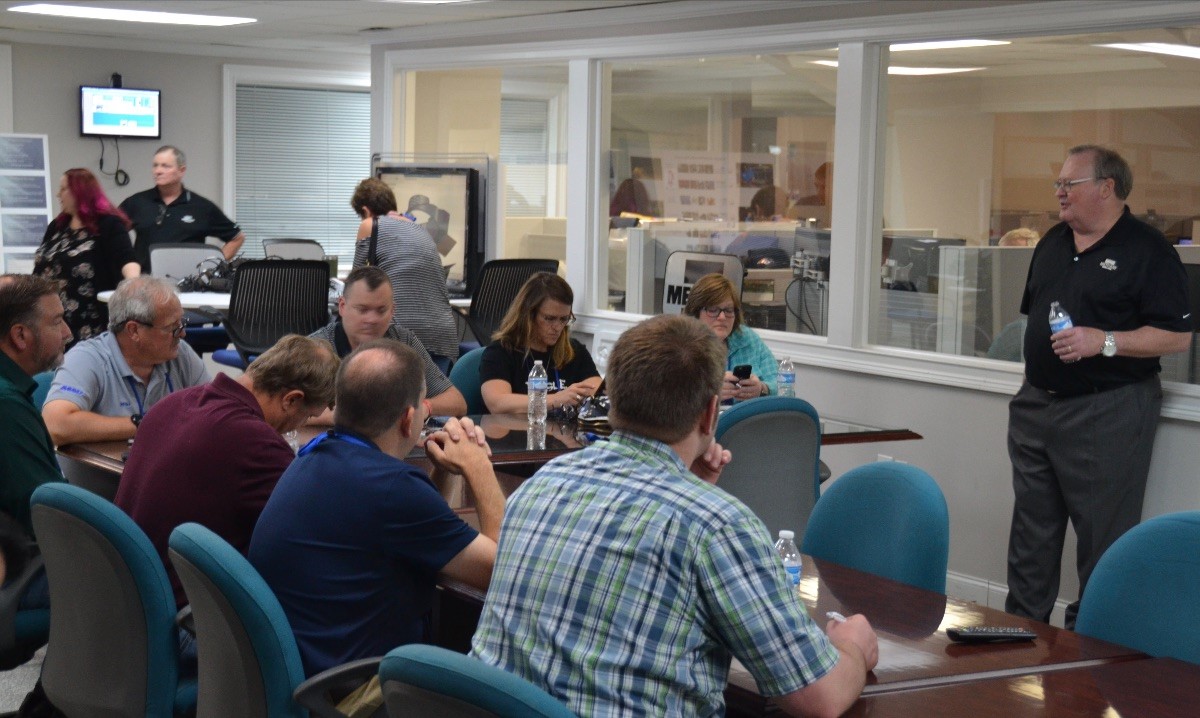 Metcam President Bruce Hagenau addresses AME Lean Summit manufacturing tour attendees at the 2018 Ga. Manufacturer of the Year's Forsyth Co. headquarters.
Attendees, including nine from outside the southeastern U.S., toured eight different work centers on Metcam's shop floor, including fiber lasers, the panel bender, the automatic tool changer, welding, and hardware and paint. For example, they were able to see how a 300-unit job that used to take two days and three operators on the traditional press brake now only takes 16 hours or less with Metcam's new panel bender. Zero parts from the work station have been rejected or scrapped in the last 13-plus months.
"Whether top down, bottom up or one side of an organization to the other, lean manufacturing has to start with a daily commitment to get better in your processes and production," said Richard Uber, Quality Manager and Six Sigma Black Belt at Metcam, which also manufactures the tailored, sit-stand BenchOne furniture and desk solutions and TramBed, a commercial-grade truck bed extension.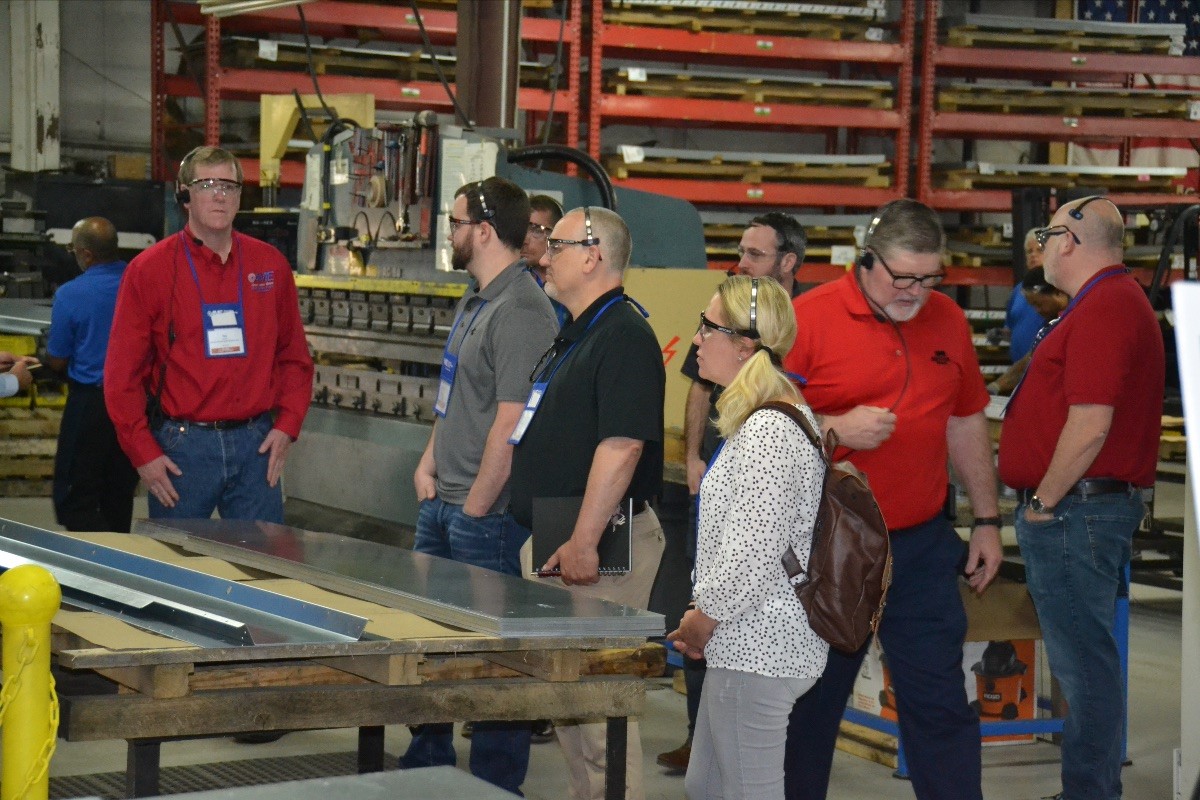 One practice Metcam is particularly proud of is its employee-led kaizen teams. The hardworking personnel on the front lines of production have, without managerial guidance, taken on the added responsibility of evaluating their work setup, tools and flow and coming up with improvements. That's a big reason why Metcam recently enjoyed its best 4th quarter performance in 28 years.
Since being named 2018 Georgia Manufacturer of the Year, Metcam has hosted Manufacturing Day and Next Generation Manufacturing tours and won Forsyth County's Manufacturers of Distinction & Leadership (MODL) Award for Environmental Sustainability.
Get the Metcam press release here.

About Metcam
Metcam is a fabricator of precision sheet metal components and assemblies for original equipment manufacturers (OEMs) in telecommunications, electronics, HVAC and many other industries. Metcam's advanced metalworking capabilities include laser cutting, punching, forming, hardware insertion, welding (including robotics), powder painting, silkscreen and parts assembly. Metcam also assists clients with product design and manufacturability to reduce their total cost of production. Metcam's award-winning service, combined with an aggressive focus on quality, environmental management and lean manufacturing, simplifies the outsourcing decision for firms worldwide.