AME | February 6, 2015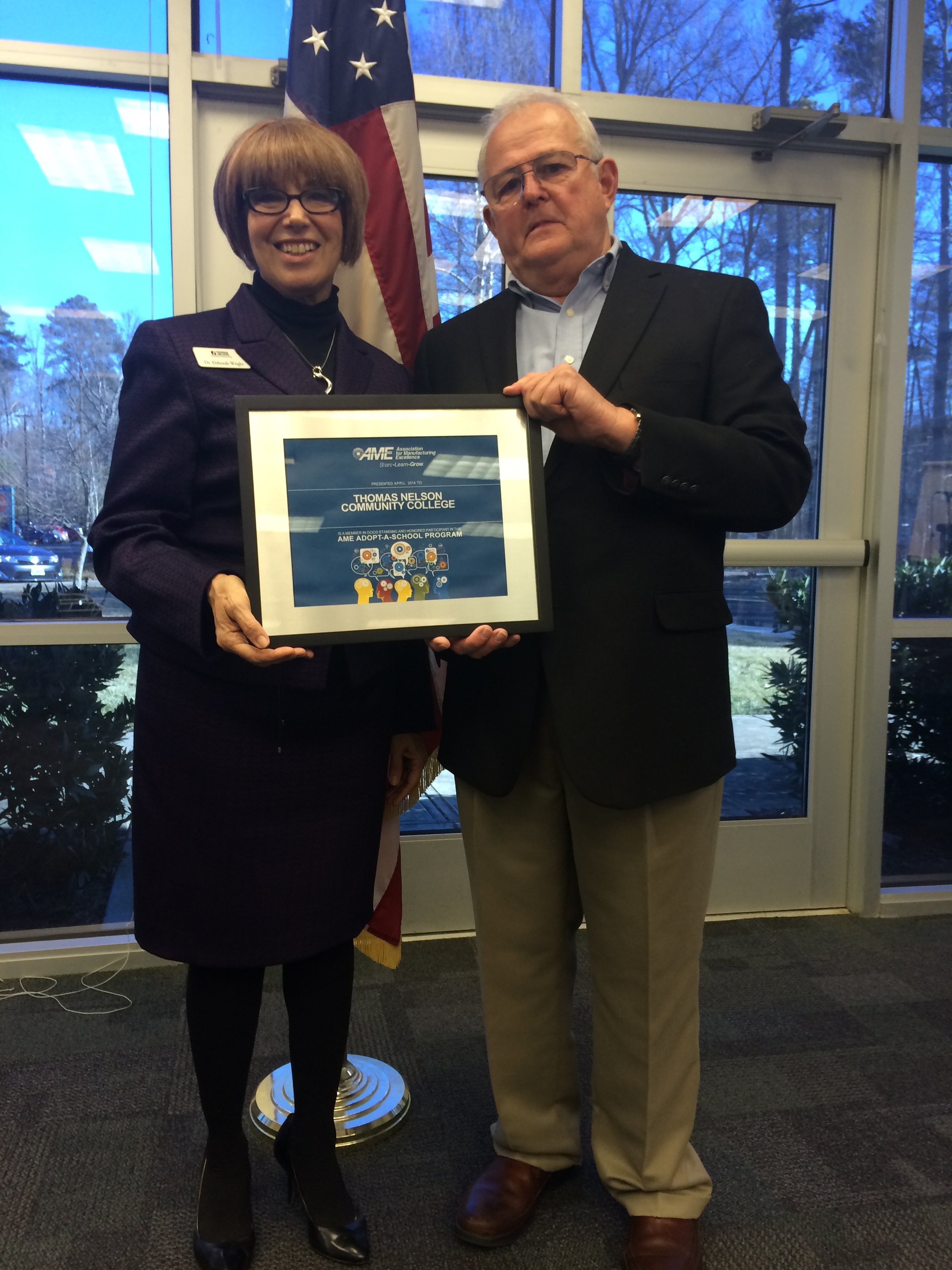 On Wednesday, February 4, AME recognized Thomas Nelson Community College (TNCC) as its first community college to join its Adopt-a-School program.  Located in Hampton, VA, TNCC is located on the 700 square mile Virginia Peninsula – one of the highest concentrations of manufacturers and suppliers in the United States with over 30,000 workers.
"The AME initiative is a mega-transformer drawing young people to learn, see, touch and transform today's advanced manufacturing environment," says Dr. Deborah George Wright, Vice President for Workforce Development at Thomas Nelson Community College. 
In addition to this initiative, TNCC participated in Manufacturing Day 2014 and will be adding a new associate's degree program in advanced integrated manufacturing that is set to begin in January, 2016. "With AME, our schools and business partners, we are extending Manufacturing Day to youth who seek careers with financial independence, career ladders and unlimited opportunity."
The region's manufacturers are leaders in automation and are experiencing the retirement of more than 30 percent of the workforce.  "The future of our manufacturers is in the hands of our bright, solutions-focused youth," said Wright. "Effective outreach and recruitment into our technical training pipelines is vital to our economic future. I thank Glenn Marshall of AME, John Calver and our Thomas Nelson Manufacturing Center team for their commitment to this important effort."
The Adopt-a-School Program is part of AME's initiative to connect manufacturers with schools and colleges in their communities to give students an opportunity to experience practical, hands-on learning while helping to grow the next generation of manufacturers.