AME | January 29, 2021
Dear Present, Past and Future AME Members:
We all seek prosperity. This is a universal goal for all organizations and all individuals. It has not changed during the pandemic. Even as we've struggled against numerous challenges, we remain focused on finding ways to thrive in our careers and personal lives and to help our businesses and customers prosper.
There are steps we can take to achieve this desired state.
First, we train people to define and analyze opportunities, identify root causes, create solutions, and implement methodologies using continuous improvement tools. In short, we cultivate, nurture and develop people and processes.
Then we empower our teams to continually improve in order to refine our processes and sustain our businesses and people. If this past year has taught us anything, it is the importance of creating situations where operations can be maintained long-term through thick and thin.
These first two steps often manifest themselves as DMAIC or PDCA.
The final payoff, of course, is prosperity: a people-centric culture where all employees are valued, where everyone understands the processes, and where the whole organization is working toward the same goals.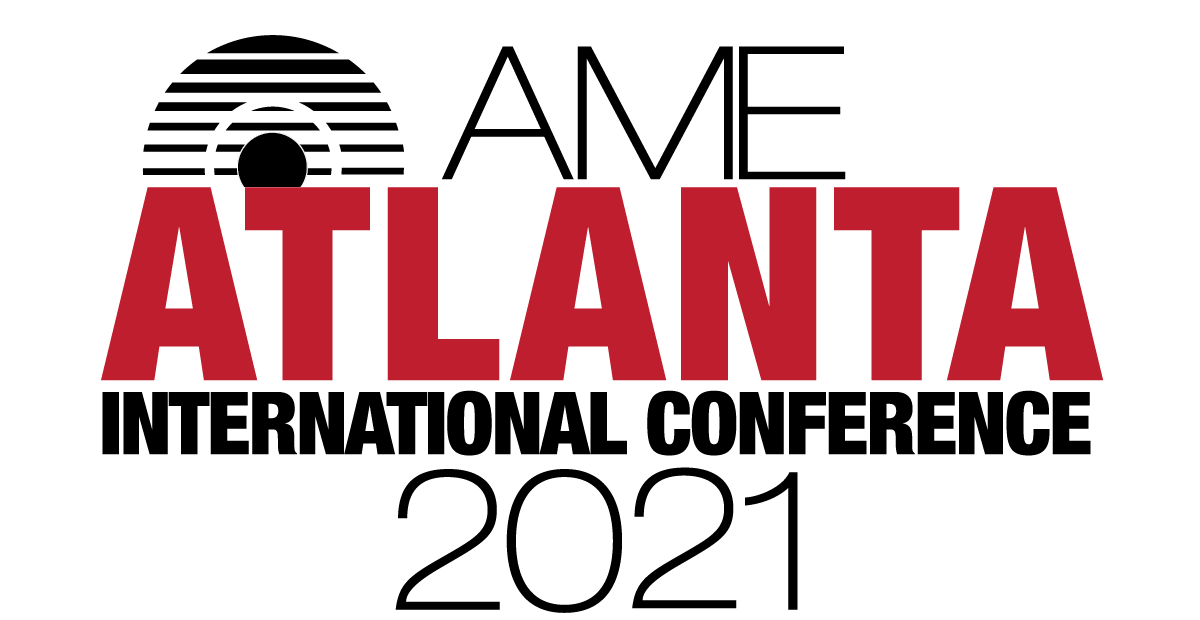 For those pursuing a process-driven approach to this end goal, the annual AME International Conference serves as a culminating event for the previous year and a launching point for the year ahead. Over the past 36 years, the AME conference has been the gathering place for lean, continuous improvement practitioners to see best practices in action, learn from operational excellence experts, and connect with our community.
As we continue to navigate uncertain seas, it is vital that we come together at AME Atlanta 2021 to recalibrate and make sure we're doing the basics right. At the fundamental level, we must cultivate and sustain our people and processes in order to prosper.
Therefore, today we are pleased to unveil a simple but powerful theme for the 37th annual AME International Conference:
Cultivate. Sustain. Prosper.
This is the mission of our time. It is our responsibility as operational excellence leaders and practitioners to embrace the ideas and processes that allow our organizations to cultivate, sustain and prosper. This theme provides a through line for our conference and a call-to-arms for our community. Our programming is guided by the AME Lean Sensei® criteria – proven elements that are present in the best organizations – and this theme is the ribbon that binds everything together.
Join us in pursuit of this calling. The hybrid conference will take place Oct. 18-21, 2021 in Atlanta and virtually. Presale registration is now open for the virtual portion. We encourage you to register now and lock in the best price. When you signup now, you'll also give yourself the best chance to add on in-person registration after the presale ends on March 31.
As always, please stay safe and keep looking out for one another.
Regards,
Kim Humphrey
President & CEO
AME
Lynne Johnson
Conference Chair
37th Annual AME International Conference