AME | January 20, 2015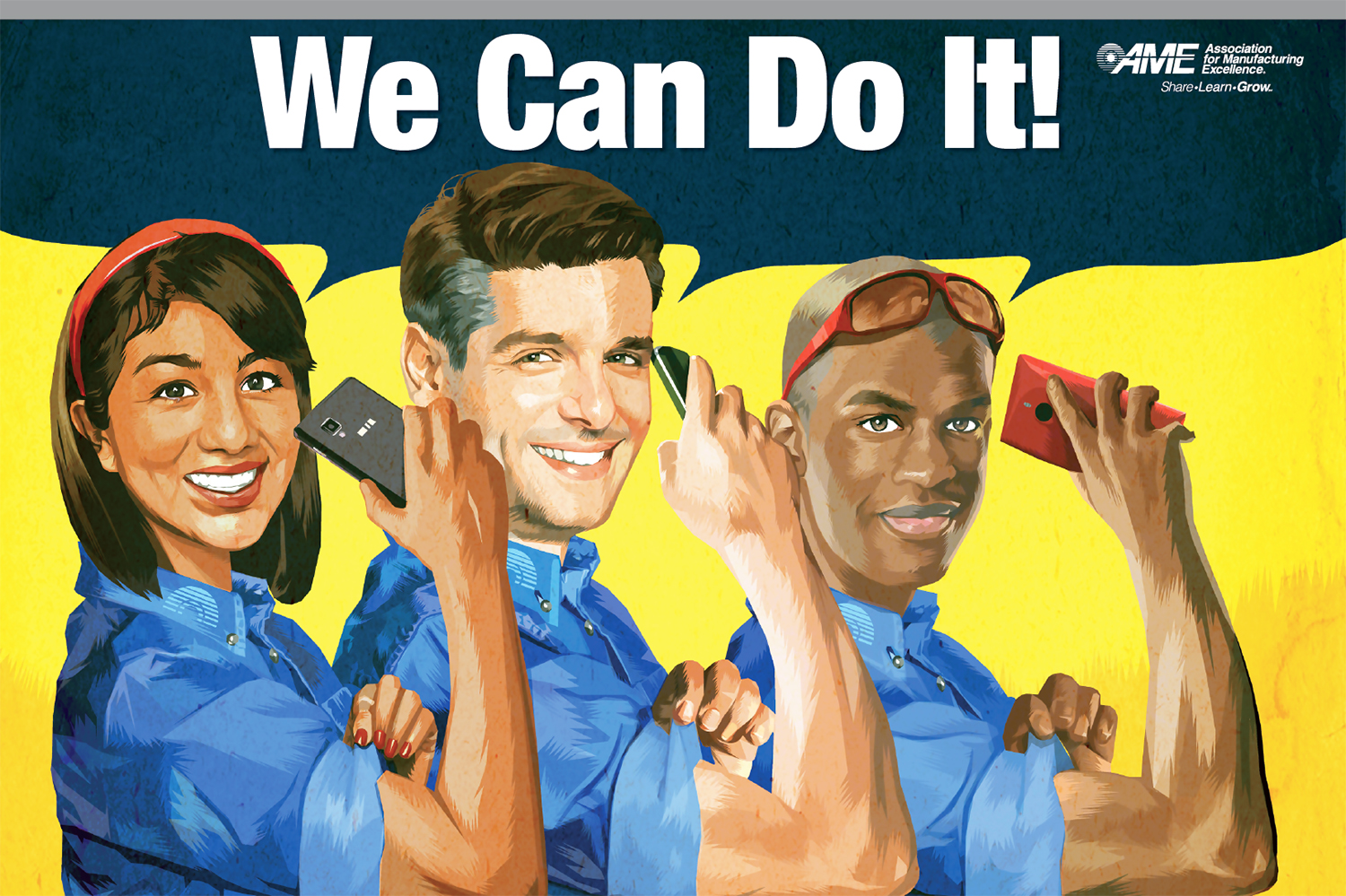 Manufacturing Day opens doors and eyes to show  students why manufacturing  is a desirable career path 
On Oct. 2, President Barack Obama issued a presidential proclamation declaring Oct. 3, 2014, National Manufacturing Day. In just three years, National Manufacturing Day has achieved more than 1,600 manufacturing plant tours and events with an estimated 100,000+ attending.
In Williamsburg, Virginia, the annual Manufacturing Day (MFG Day) celebration started with school buses delivering students, teachers and guidance counselors to be joined by school board members and other citizens of local businesses. They wanted to see first-hand how businesses are using advanced technology, logistics and manufacturing to design, build and deliver quality goods and services to global markets.
AME is a silver sponsor of Manufacturing Day, and it's a growing grassroots movement of manufacturers dedicated to overcoming the shared challenges facing manufacturers today. The most pressing issue is a gap in skilled labor. Eighty percent of manufacturers cannot find the skilled workers they need, and this gap continues to widen. Manufacturing Day gives manufacturers an opportunity to raise and address these issues by simply exhibiting what they do to visitors curious about manufacturing.
Businesses opened their doors and then the eyes of the students and parents. Companies that were part of the MFG Day event included Anheuser-Busch, Ball Manufacturing, Coresix Precision Glass, ESCO, M2Global, Newport News Shipbuilding, Owens-Illinois, Power Partners, Printpack Inc. and Walmart Distribution Center. These and many other companies across North America delivered the message that there's a place for almost everyone in the manufacturing industry.
"We were excited to host MFG Day since we could give our employees and teams a chance to show off and give the students the opportunity to see real manufacturing and the synergistic operations inside the company," said Jerry Wright of Power Partners.
"ESCO is proud to have been among the 1,600 companies across the country to host a full day of special events to recognize U.S. Manufacturing Day 2014. More than 50 high school students toured our Innovation Center where they observed how ESCO designs, tests and refines its products to be among the best in the world. We hope the students left ESCO with a sense of the impact modern manufacturing has on Oregon's workforce and economy," said Chris Carpenter, vice president of Innovation and Technology.
Glenn Marshall is leading this national initiative for AME through the Manufacturing as a Desirable Career Path and the Adopt-a-School initiative.
"North America has a critical shortage of literate and skilled career-ready citizens to lead designing and making things at home," Marshall said. "MFG Day marks the start of another Industrial Revolution of making 'Made in North America' a reality. In the words of Rosie Riveter, 'We Can Do It.'"
"It is critical that our up-and-coming workers have the basic skill set to grow and lead our advanced manufacturing industries," said Paul Kuchuris, former AME president. "North America needs manufacturing, and manufacturing needs a literate and skilled workforce."
Wrapping up MFG Day at WJC  Legacy Hall in Williamsburg, Virginia, Marshall affirmed, "This is just one of the places where the next Industrial Revolution is being launched across the country. Thus we will make Made in North America a reality. By sharing and learning from the students, teachers and parents what they learned from this event and now know, we can become a Nation of Makers again."
FOR MORE INFORMATION Glenn Marshall leads the initiative for AME. If you would like more information about Adopt-a-School or Manufacturing Day, contact him at marsh8279@aol.com.
This article reprinted from Winter 2014 issue of Target magazine