Times listed in CDT. This content will not be available on-demand. 
Highlights
The step up gains achieved through using advanced technology have the potential to disrupt competition for customers and the best talent. While conventional wisdom might presume success depends on high levels of investment, leading organisations are achieving growth and higher productivity rates without the levels of costly investment which might have been required in the past. 
That is because the biggest gains come from how the improved connectivity provided by advanced technology transforms the very nature of day-to-day operations.  That improves communications, allowing direct and indirect workers to focus on problem root cause identification and resolution. The outcomes include the creation of pragmatic workflows that accelerate gains from the use of Lean, Six Sigma and TPM techniques to refine the wasteful legacy work routines historically needed to deal with complex coordination of manufacturing resources.
Enhancing these proven improvement toolsets to create a Digital CI process speeds up the process of developing insights, testing ideas and scaling up of lessons learned by providing:
Clarity of progress against "Use Case" stage gate standards for each workstream.
Embedding the use of digital toolsets into new ways of working.
Guiding progress towards digital twin glide path targets and objectives.
Recording of measurable gains and lessons learned.
This short awareness workshop provides a "how to" guide to identify where to start and how to accelerate progress towards the disruptive step up gains that advanced technology can deliver. In addition to the business gains, outcomes include higher employee engagement, focused training, skill development and improved problem solving capabilities.
Overview
Topics covered are: 
Advanced technology landscape tactics and pitfalls
Digital world connectivity
Removing barriers to change
Creating shared workflows
Accelerating the improvement process
Analysis and Machine Learning tools
The foundations for Real time work organisation
Developing team capabilities
The Leadership process
Performance management
Notification management
Managing Improvement Workflows
Workplace learning
Case study: The scope of workflow changes
Implementation milestones (Where and how to start)
Company
DAK Consulting is a global operations management consultancy. They help managers secure year on year improvements in performance through internal improvement teams. Our approach uses practical improvement projects to quantify improvement potential, support the delivery of results, and establish effective performance management. Core competencies include the implementation of Lean and TPM to deliver the full potential of current and future assets. This includes support for investment program management, including the selection and implementation of new technology. Current and recent clients include 3M, BPL, Britvic Soft Drinks, Butchers Petcare, Du Pont, Heineken, Johnson Matthey, Mitsubishi, Petroineos, and IKEA. www.dakconsulting.co.uk
Presenter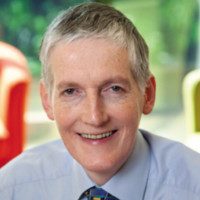 Dennis McCarthy has helped organizations to deliver year on year gains from technology improvement programs. These ranged in size from small single site applications to company-wide multi-site transformation programs in Europe, USA, India, and China. This has included support for well-respected and award-winning companies such as 3M, Heineken, Mitsubishi, IKEA, and Siemens. His most recent book, "Early Equipment Management, Continuous Improvement for Projects" is based on his experience of helping organizations deliver superior gains from investment in technology.