Topic(s)
Supplier development and procurement
Management systems
Highlights
High performance talent acquisition and retention is a 1/2 day workshop aimed at assisting your organization in developing the framework for a talent acquisition and retention system that will accelerate your business performance by recruiting, hiring, training, and retaining the best talent with the highest potential.
Overview
Based on industry leading best practices, this workshop will provide a benchmark for how any organization can move from a passive recruiting model to an active sales and sports recruiting model.  By conducting an in-depth and realistic analysis of current hiring and onboarding processes we identify potential barriers, compress the hiring cycle, improve outcome metrics, deliver high performing new employees to hiring managers, and support the operational requirements of the organization.  This workshop will also explore the steps required to retain the high performing best talent and the roles and responsibilities of key stakeholders within the organization in the talent acquisition and retention process.
Company
Since 2002, Training Modernization Group, Inc. (TMG) has established itself as a  leader in supporting our partner's journey to consistent perfect performance via developing and sustaining high performance teams.   www.tmgva.com
 
Presenter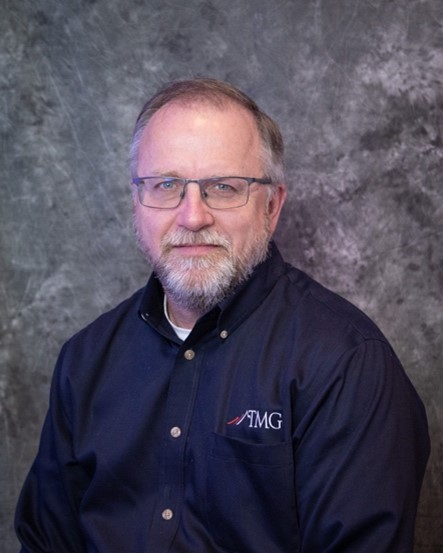 Vince Jordan re-joined TMG in October of 2021 after a 10-year hiatus. During that period, he oversaw Leadership and Organizational Development efforts at Newport News Shipbuilding. While in this role he led numerous initiatives to accelerate the learning and development needs of the 3000+ member leadership team, including designing and implementing learning strategies for future leaders and new first line supervisors and authoring the company's leadership strategy. In previous roles with TMG, he led workforce alignment efforts for BAE San Diego that focused on improving communications and interaction between production leaders, construction managers, and U.S. Navy customer representatives. In 2002 he retired as a U.S. Navy Cryptologic Chief Warrant Officer, serving for over 20 years in increasingly challenging assignments aboard afloat commands and shore assignments both at home and overseas.
In his new role with TMG, he will begin transitioning into the Program Manager role for the Pennsylvania Pipeline Project. This effort connects manufacturing and industrial base partners with the talent pipelines they need to support the work for the U.S. Navy Columbia submarine program. The Pipeline Project will ensure those companies have the skilled workforce necessary to deliver critical parts and supplies to this national security priority program. The initial pilot for this effort in the Philadelphia region will expand to the Pittsburgh region in 2022, and then into other states with critical suppliers in 2023 and beyond.
Vince has been in the learning and organizational development field for over 20 years and holds a B.S. in Workforce Education and Development from Southern Illinois University. He and his wife Carol reside in Smithfield, Virginia.