September 26, 2022 |

3:00 pm

to

4:30 pm
DESCRIPTION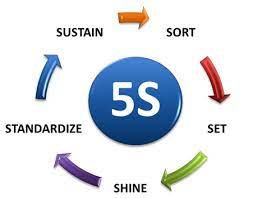 Learn how Malin, a Raymond Company, builds an effective standardized service van utilizing 5S methodologies. The complexity of the service industry often requires vans to be equipped with a wide variety of tools and parts for an organization to be able to meet customer expectations. This commonly results in wasted time and money as team members search through unorganized excess inventory. How does an organization in the service industry expect to sustain the results while team members are on the road? Learn how Malin utilized 5S to address the age-old problem within the service industry to improve Safety, Quality, Delivery, Cost, and Morale (SQDCM). Malin, an Authorized Solutions and Support Center for The Raymond Corporation, is coaching team members through Raymond Lean Management (RLM), which is based on the world-renowned Toyota Production System (TPS). One of the primary methodologies that has been utilized to educate their work force and reduce waste in daily activities is 5S. A well-equipped standard service van allows technicians to exceed customer expectations by completing jobs in less time while maintaining the highest level of quality. Through van audits and kaizens, Malin sustains the results even while the van inventory constantly changes due to new products and team member needs. During the interactive session, hear from Malin leadership how they approached the problem, the lessons learned, and where they are today.
HOST COMPANY

For over 50 years, Malin's mission has been to help customers improve their operating efficiency by providing superior, cost-effective intralogistics solutions that maximize existing space, reduce labor costs, and increase overall productivity. From local businesses to global companies that work in a wide variety of industries, Malin takes a consultative approach on every project to plan and design the perfect solution together. Plus, as a single-source partner, Malin is uniquely positioned to provide numerous integration and support services to ensure customers always get the most of their resources and achieve a fast return on investments. Company Website: https://www.malinusa.com/
PRESENTERS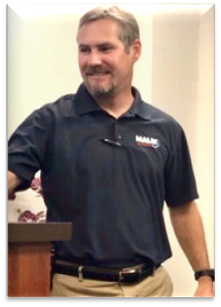 Clint Robinson, Malin Regional Manager – Fort Worth
Clint Robinson has been in the material handling business for over 20 years. His goal has always been to offer practical solutions and build relationships based on respect for people. At the Michaels Arts and Crafts Distribution Center in North Fort Worth, he was a maintenance technician, servicing conveyor systems and lift trucks. He then moved to the material handling industry as a field service technician. He joined the Malin team in 2005 as a field service technician, where he continued to service customers in the Alliance corridor. After being promoted to team leader, he learned a deeper appreciation for teamwork and the importance of working together to accomplish a single goal. He them moved into the field service manager position. Learning to motivate a larger team, maintaining customer satisfaction, and managing a fast-growing branch in Fort Worth strengthened his commitment to never stop a journey of personal Kaizen. In his current role as continuous improvement manager, he shares he has learned to slow down and observe situations, which allows him to ask better questions, find root causes, and identify critical success factors. Dedication to building a healthy, winning team is his top priority.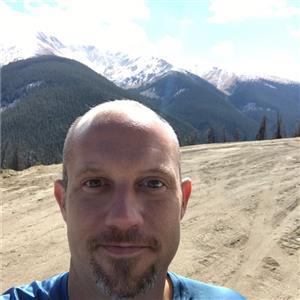 Eric Fletcher, Malin Regional Manager
Eric Fletcher started his career with the United States Army as a crane operator, moved around a bit, and came home to South Louisiana where he was born and raised. In 1999, he became a forklift technician with the material handling company, Malin. Working on the road covering all of Louisiana and southern Mississippi, Eric was promoted to team leader and then to field service manager for their New Orleans branch. In 2018, he moved to San Antonio, working as a regional continuous improvement service manager for three southwestern branches. He shares that each day, each week, each opportunity to meet and connect with others is a gift that he thrives on. Showing and helping others to make their jobs more meaningful gives him joy.
AGENDA
3:00PM - 3:00PM  Presentation
3:30PM - 4:00PM  Live Tour of Van
4:00PM - 4:30PM  Q&A
PARTICIPANT BENEFITS
5S Basics and how to apply
WHO SHOULD ATTEND
Continuous Improvement Leaders, Operation Managers
OTHER REGISTRATION INFORMATION
We strive to host events that are inclusive and accessible to everyone to fully participate and engage. Live captioning will be available for this event. Please email events@ame.org if you have any questions. You can become an AME member during the registration process for $150 and obtain the discounted AME member rate for this event. Your membership will also entitle you to a registration discount for all future AME conferences, workshops, and virtual events for one year. By registering for this event, I hereby acknowledge and agree that AME or its agents may take photographs of me during events and may use those photographs for AME's purposes, including but not limited to news and promotional purposes, without further compensation to me.
To fully participate in this virtual event, a high-speed internet connection, speaker/headphones, microphone, and webcam are needed. While not required, you will have a better online experience if you do not use wireless internet service. A wired/ethernet connection will have a stronger signal than wireless. Make sure you download the Zoom Client for Meetings desktop application for the best experience. Do not use the version available through your web browser as it has limited features. https://zoom.us/download
We strive to host events that are inclusive and accessible to everyone to fully participate and engage. Live captioning will be available for this event. Please email events@ame.org if you have any questions.