September 20, 2023 |

3:30 pm

to

7:00 pm
Eastern Time
Fees
Member Fee: $25
Non-Member Fee: $35
Location
Unistress Corporation
Cheshire Road
Pittsfield, Massachusetts
DESCRIPTION
We will begin with a tour of the Unistress Plant to get the workings of precast/prestressed concrete structure manufacturing. Then we will drive over to the Berkshire Innovation Center for a presentation on Unistress. During dinner, there will be an introduction to the Berkshire Innovation Center and how it is helping develop community learning and innovation.
HOST COMPANIES

Unistress Corporation www.unistresscorp.com In 1910, 16-year-old Basilio Petricca stepped off the boat from Italy onto New York's Ellis Island. In 1936, he dove head-first into the cutthroat Depression-era contracting industry and founded the first transit mixed concrete company in the Northeast. After Basilio's death, his son Basil built on his father's legacy and founded Unistress in 1968. Today, in its third generation of family leadership, Perri Petricca has built Unistress to become one of the largest precast companies in North America, all while upholding Basilio's and Basil's uncompromising values and work ethic.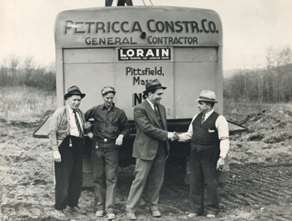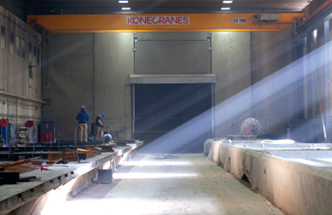 The Berkshire Innovation Center will provide a catalyst to accelerate the innovation and growth of existing companies in the Berkshire Region; primarily small to medium-sized manufacturing companies (SME's) in life sciences and the life sciences supply chain, with the ultimate objective of spurring economic growth, jobs, and investment in the region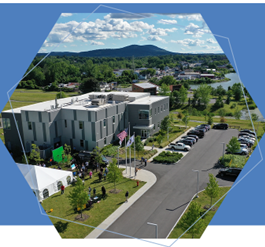 AGENDA
Wednesday, September 20, 2023
3:30 p.m. Arrive and tour Unistress
4:45 p.m. Travel to BIC
5:00 p.m. Presentation and review with Unistress
5:30 p.m. Dinner and presentation on BIC
7:00 p.m. Event adjourns
PARTICIPANT BENEFITS
Manufacturing of preforms and structures
Design assist solutions
Project management 
Innovation
WHO SHOULD ATTEND
Operations leaders
Engineering an innovation
Continuous improvement professionals
 
OTHER REGISTRATION INFORMATION
We strive to host events that are inclusive and accessible to everyone to fully participate and engage. Please email events@ame.org if you have any questions.
If you are not already a member of AME, we invite you to join at this time. Membership benefits include complimentary and discounted event registrations throughout the entire year. To learn more about membership benefits, please visit here.

By participating in this event, you grant AME or anyone authorized by AME the right to use or publish in print or electronic medium any photograph or video containing your image or likeness for educational, news, or promotional purposes, without compensation.

Cancelation Policy: This event may be canceled by AME for any reason. AME is not responsible for incidental costs incurred by registrants. For paid events, registration fee less a $20 administration fee will be refunded up to one week before the event. Substitutions may be made up to three days prior to the start of the event.