August 25, 2022 |

8:00 am

to

4:30 pm
Central Time
Fees
Member Fee: $300
Non-Member Fee: $350
Location
UT- CIS Training Facilities-IPS Training Fancily Rooms 1 & 2
193 Polk Avenue
Nashville, Tennessee
DESCRIPTION
Competitors emerge overnight, new technologies alter business and labor market conditions are uncertain. How do you ensure continued success in such complex, dynamic, and unpredictable conditions? 
When problem-solving, people often jump to conclusions and look for the quickest fix. The unconscious part of our brain takes bits of surface information, extrapolates to fill in blanks and gives us a false sense of confidence in our conclusion. Then we start making costly mistakes. Toyota Kata does not teach problem-solving but rather a mindset that can make people more effective at problem-solving.This full day overview workshop will dive into the two main Toyota Kata elements:
The Improvement Kata: The learner iterates or experiments their way toward a desired goal instead of deciding the way forward. This way of thinking and working helps people successfully deal with uncertainty and challenges.
The Coaching Kata: A repeating routine by which managers teach the Improvement Kata to everyone in the company. The teacher or coach gives the learner procedural guidance, not solutions, helping the learner successfully overcome obstacles and develop confidence.
HOST COMPANY

The University of Tennessee Center for Industrial Services (UT CIS) delivers technical assistance and training to businesses and communities throughout Tennessee. UT CIS has the real-world experience and expertise to give businesses and communities the tools they need to grow, succeed and create good jobs. www.cis.tennessee.edu
PRESENTERS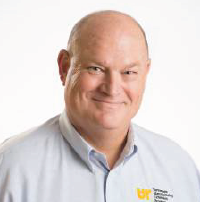 Keith Groves is a management consultant at the University of Tennessee Center for Industrial Services. Previously, Groves worked in retail sales for 11 years and in manufacturing for 16 years. During the 16 years in manufacturing, he became involved in lean manufacturing and has worked extensively in lean manufacturing since 1995. In 2006, Keith worked in developing a new program for the center called business transformation, which is a holistic approach to moving businesses into the future.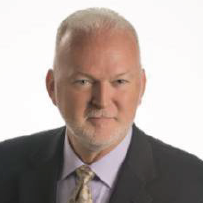 Tim Waldo is a workforce development specialist at the University of Tennessee Center for Industrial Services. His passion for helping people discover their potential has been a primary motivator over a career that includes 17 years in manufacturing and 10 years focusing exclusively on workforce and workplace development. Five years were spent in the nonprofit sector, helping establish new development programs for marginalized audiences and studying the complexities of the greater workforce development system. In 2017, Waldo joined UTCIS to assist Tennessee manufacturers with workplace development strategies.
PARTICIPANT BENEFITS
Learn how to create a problem solving culture and discover a fact-based approach to problem solving.
WHO SHOULD ATTEND
Anyone wishing to improve their problem solving skills and develop a framework for a fully engaged employee problem solving culture
Senior operations executives
Continuous improvement managers
Managers
Engineers
Supervisors
Team leaders and members
OTHER REGISTRATION INFORMATION
We strive to host events that are inclusive and accessible to everyone to fully participate and engage. Live captioning will be available for this event. Please email events@ame.org if you have any questions. You can become an AME member during the registration process for $150 and obtain the discounted AME member rate for this event. Your membership will also entitle you to a registration discount for all future AME conferences, workshops, and virtual events for one year.
This event may be canceled by AME for any reason. AME is not responsible for incidental costs incurred by registrants. By registering for this event, I hereby acknowledge and agree that AME or its agents may take photographs of me during events and may use those photographs for AME's purposes, including but not limited to news and promotional purposes, without further compensation to me.
Cancellation Policy: Registration fee less a $20 administration fee will be refunded up to one week before the event. Substitutions may be made up the start of the workshop.
Health and Safety
All event participants are required to comply with applicable masking policies in effect at each event location. Additionally, AME recommends that all participants comply with travel guidelines issued by the CDC when traveling to the event location.
AME will follow the CDC guidelines for the state in which the event is being held and the venue guidelines in effect at the time of the event. This includes all COVID-related procedures that may be implemented by AME, the host venue, tour sites, and any other event-related venue, including, but not limited to, mask-wearing, the venue's vaccine requirement, hand-sanitizing, and social distancing requirements to protect the health and safety of all event participants.
Resources: Centers for Disease Control and Prevention (CDC) · Domestic travel during COVID-19 guidelines · International travel requirements and recommendations