April 26, 2023 |

7:30 am

to

3:45 pm
Mountain Time
Fees
Member Fee: $995
Non-Member Fee: $1145
Location
O.C. Tanner
1930 South State Street
Salt Lake City, Utah
DESCRIPTION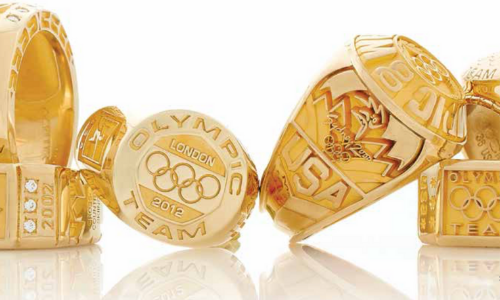 Visit the O.C. Tanner world headquarters in Salt Lake City, Utah for this full-day workshop on how to efficiently produce one item at a time. See how the company created a lean enterprise grounded in one-piece flow, with concurrent improvements in quality, cost, and delivery. The workshop explores the company's lean journey to success, including policy deployment, order fulfillment systems, right-sized equipment, problem-solving, TWI, visual management, logistics, and employee engagement.
• Hear from O.C. Tanner leaders from operations, lean enterprise development, supply chain, production, and others
• Learn best practices to cost effectively produce one item at a time
• Discover all of the processes necessary to achieve lean enterprise goals
• Feel a sense of continuous improvement culture and systems that support it
• Understand policy-driven manufacturing and order fulfillment systems
• See how workplace culture and recognition play a role in business results
• Enjoy a lunch prepared by O.C. Tanner's award-winning chef
HOST COMPANY

O.C. Tanner helps people thrive at work. The O.C. Tanner company was founded in 1927 by Obert C. Tanner, a professor of philosophy who saw the value of recognizing people with tangible, lasting awards. More than 90 years later, O.C. Tanner is not only among the top two percent best lean enterprises in North America, but is a recognized leader in one-piece flow production (rings, emblems, trophies, etc.)
Awards & Recognitions
2016 AME Excellence Award recipient
2021 100 Best Companies to Work For®, Great Place to Work® and Fortune
2021 Leader in Rewards and Recognition Solutions
PEAK Matrix® Assessment, Everest Group
The Shingo Prize
Ernst & Young Master Entrepreneur of the Year Award
Official Supplier of the 2002 Olympic Games medals
Incentive Magazine's Platinum Partner Award
AGENDA
7:30 a.m.     Welcome and light breakfast
8 a.m.          Introduction to O.C. Tanner's business/O.C. Tanner's lean story
8:15 a.m.     Daily production balancing, production board
8:30 a.m.     Observe value stream huddle cascade
9 a.m.          Break
9:15 a.m.     Strategy deployment
9:45 a.m.     Tours / Go and see (production teams, purchasing, supplies, housekeeping, TWI, engineering)
12 p.m.        Lunch prepared by O.C. Tanner's award-winning chef
12:45 p.m.   Reflections
1 p.m.          Reduce training time & defects with TWI instruction
2 p.m.          Front line panel or pay system
2:45 p.m.     Break
3 p.m.          Kamishibai card discussion
3:45 p.m.     Discussion/Reflections
WHO SHOULD ATTEND
Operations executives
Lean executives
Order fulfillment executives
Supply chain executives
Engineering managers
Quality system managers
Logistics managers
Benchmarking personnel
Employee development managers
O.C.TANNER COVID-19 GUIDELINES
O.C. Tanner has been successful at keeping the company's infection rate low considering the size of its population because of the guidelines it has in place, but mostly because O.C. Tanner has AWESOME, COMMUNITY-MINDED people who don't come into work if they are not feeling well, who leave and get tested if something feels off, who help keep O.C. Tanner a safe place to work.
O.C. Tanner currently doesn't require mask wearing at its campus regardless of vaccination status. For those who prefer to wear one the company can supply them upon request.
To enter any O.C. Tanner facility you must have no symptoms of any acute illness. These symptoms may include: cough, shortness of breath or difficulty breathing, fever, chills, muscle pain, headache, sore throat, and new loss of taste or smell, or vomiting. If you begin to feel ill at any point during your visit, please leave immediately. O.C. Tanner appreciates your thoughtfulness to keep everyone safe.
OTHER REGISTRATION INFORMATION

We strive to host events that are inclusive and accessible to everyone to fully participate and engage. Please email events@ame.org if you have any questions.
If you are not already a member of AME, we invite you to join at this time. Membership benefits include complimentary and discounted event registrations throughout the entire year. To learn more about membership benefits, please visit here.
By registering for this event, I hereby acknowledge and agree that AME or its agents may take photographs of me during events and may use those photographs for AME's purposes, including but not limited to news and promotional purposes, without further compensation to me.
Cancelation Policy: This event may be canceled by AME for any reason. AME is not responsible for incidental costs incurred by registrants. For paid events, registration fee less a $20 administration fee will be refunded up to one week before the event. Substitutions may be made up to three days prior to the start of the event.