November 15, 2023 |

8:30 am

to

2:30 pm
Eastern Time
Fees
Member Fee: $395
Non-Member Fee: $495
Location
Legrand Wiremold
60 Woodlawn Street
West Hartford, Connecticut
DESCRIPTION
This is a traditional AME best practice workshop consisting of presentations by Wiremold Legrand associates, a facilitated interactive tour of Wiremold's operations, and a deep dive into management standard work practices that are part of the Legrand way system.


Highlights include:
Heijunka replenishment system

Kaizen process: preparation through sustainment

A variety of one-piece flow cells

Comprehensive CSR initiatives: recycling, use of recycled materials in design, energy conservation

Simple, highly visual kanban replenishment systems

Unique diagnostic tool room supporting rapid changeover disciplines

Daily performance management 
HOST COMPANY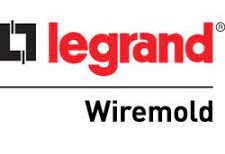 Lagrand Wiremold is a foundational name in the history of lean. In 1991, the company began its iconic and dramatically successful lean transformation that has been the subject of countless articles, books, and presentations. After its acquisition by Legrand in 2000, it faced and met the challenges of sustaining lean principles while adapting to being part of a diverse multi-national organization. Today, company wide lean initiatives enable Legrand to drive improvement in competitive markets across the globe. This is a truly unique 30 year story of lean transformation, sustainment, improvement, and growth.
AGENDA
Wednesday, November 15, 2023
8:30 a.m. Welcome to Wiremold Legrand
9 a.m. 

Company presentations

10:15 a.m. Tour of operations

1:15 p.m. Lunch

1:45 p.m. Continuous improvement session 

Legrand way 

2:30 p.m. Event adjourns
PARTICIPANT BENEFITS
A deep dive into management standard work practices that are part of the Legrand way system.
WHO SHOULD ATTEND
Business leaders
Continuous improvement leaders
Executives and CEO's 
OTHER REGISTRATION INFORMATION
We strive to host events that are inclusive and accessible to everyone to fully participate and engage. Please email events@ame.org if you have any questions.
If you are not already a member of AME, we invite you to join at this time. Membership benefits include complimentary and discounted event registrations throughout the entire year. To learn more about membership benefits, please visit here.
By participating in this event, you grant AME or anyone authorized by AME the right to use or publish in print or electronic medium any photograph or video containing your image or likeness for educational, news, or promotional purposes, without compensation.
Cancelation Policy: This event may be canceled by AME for any reason. AME is not responsible for incidental costs incurred by registrants. For paid events, registration fee less a $20 administration fee will be refunded up to one week before the event. Substitutions may be made up to three days prior to the start of the event.