December 4, 2023 |

9:30 am

to

4:00 pm
Central Time
Fees
Member Fee: $400
Non-Member Fee: $450
Location
Huskie Tools
2105 Corporate Drive -Ste B
Addison, Illinois
DESCRIPTION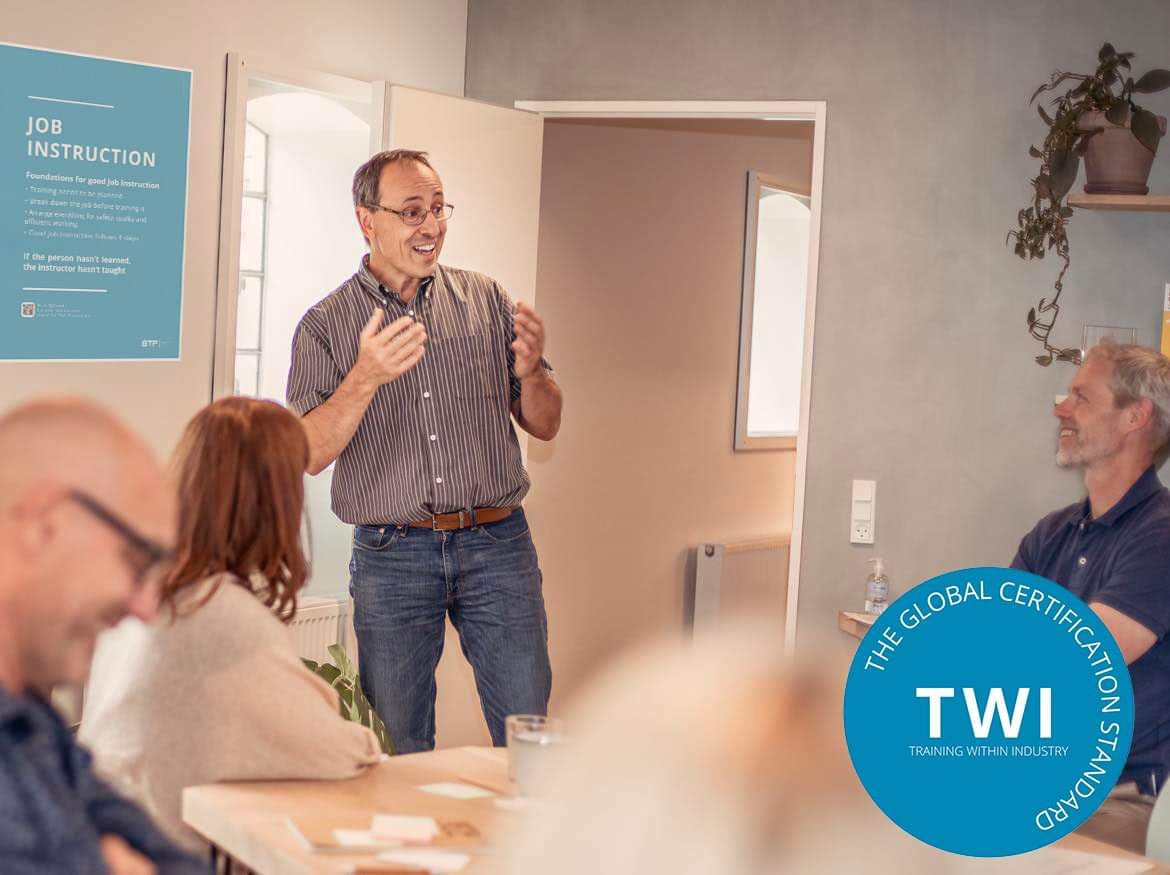 Join AME and Business Through People at Huskie Tools for a hands-on 1-day introduction workshop on TWI and one of the four TWI programs - job instructions. You will discover the invisible strength of the Toyota Production System (TPS) and learn how to leverage TWI to drive standardized work and operational excellence. TWI has been a core component of the Toyota Production System for years, enabling organizations to achieve remarkable results. Now, it's your turn to tap into its potential and revolutionize your training practices.

In this workshop, you will learn:
How TWI's "Learning by Doing" method guarantees workforce flexibility, reduces scrap and rework, and enhances retention, engagement, and job satisfaction

The critical principles of job instruction that support practical and effective training, including setting standards, establishing consistent instruction through a 4-step method, absorbing and applying methods/knowledge, and planning, implementing, and following up on continued training

Engage in hands-on demonstrations of the job instruction method to gain practical experience and understanding

Explore real-world examples and explanations of how small and global enterprises successfully implement TWI JI
Take advantage of this transformative workshop on December 4, 2023. Secure your spot now and unlock the sure-fire method to establish standards, train employees efficiently, and stabilize production. The seats are limited, so don't hesitate to register! We look forward to meeting you there.
HOST COMPANY

For over 45 years, Huskie Tools has provided the utility industry with hydraulic cutting and compression tools. Our battery-operated line of tools is the lightest, fastest, and most ergonomically designed on the market. We have tools for overhead, underground, substations, distribution, and transmission projects. Huskie Tools is more than a tool company; it is a brand that prides itself on superior service and attention to detail in order to best serve its customers. www.huskietools.com
PRESENTER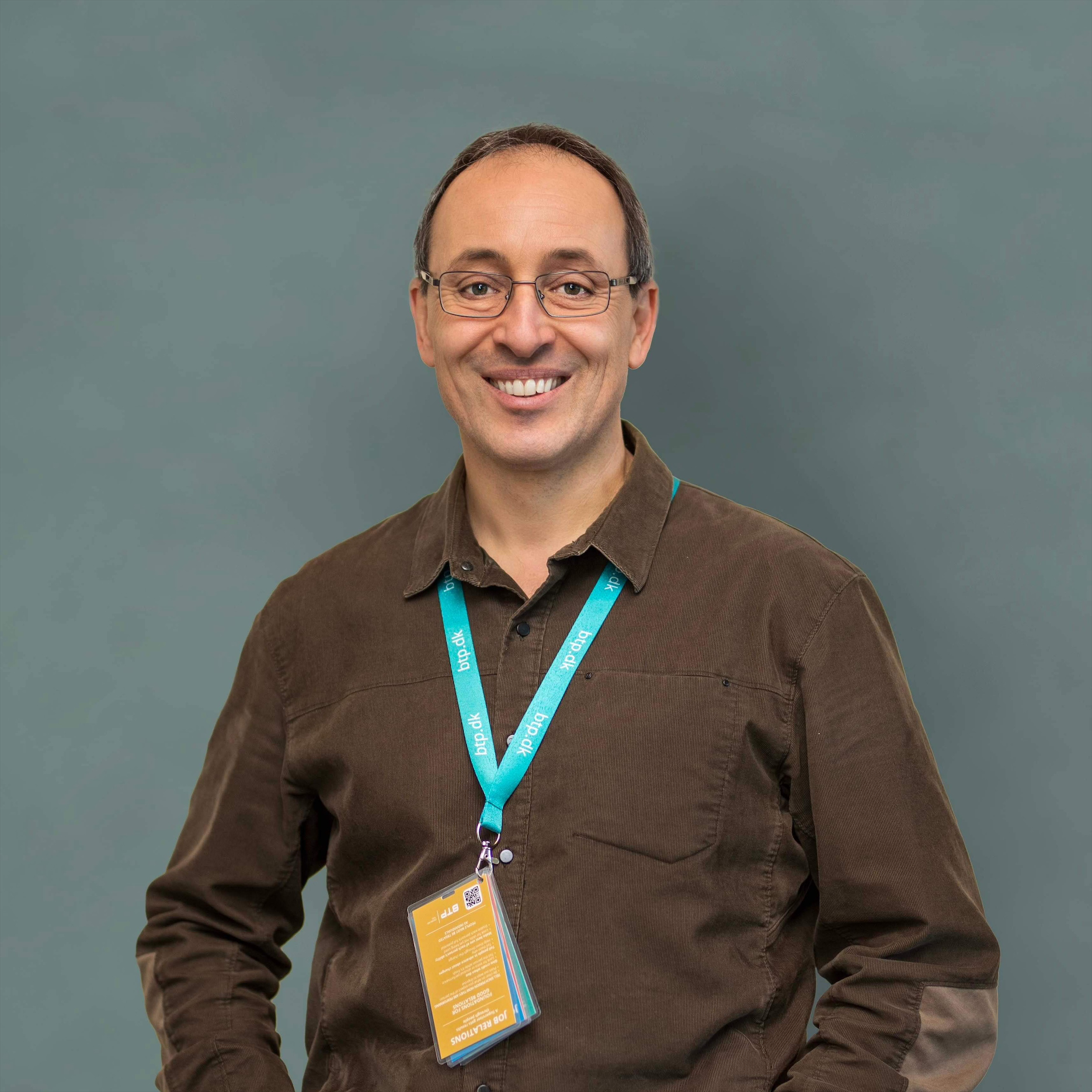 Thomas Bouraoui is a Senior Enabler at Business Through People with 18 years of experience leading transformations by applying TWI and other continuous improvement techniques and enabling teams to build sustainable processes to maximize ROI. Adept at problem-solving and breaking down and documenting tacit knowledge to create standards for critical-to-outcome tasks. Expert at coaching front-line leaders in the robust transfer of best practice standards to stabilize production, resulting in predictable and repeatable quality outcomes. Exceptional at translating key objectives into tactical plans and processes to improve operational performance. Partners effectively from C-Level to the front line and across the extended enterprise to build a problem-solving culture and deliver customer satisfaction and business results. Culturally fluent with international experience spanning Europe, China, Taiwan, India, and the Americas.
AGENDA
Monday, December 4, 2023
9:30 a.m. Meet and greet with breakfast
10 a.m. Part 1 Immersive training
12 p.m. Lunch and networking
1 p.m.  Part 2 Immersive training
3 p.m. Q&A session
4 p.m. Event adjourns
PARTICIPANT BENEFITS
The critical principles of job instruction that support practical and effective training
Setting standards
Establishing consistent instruction through a 4-step method
Absorbing and applying methods/knowledge
Planning, implementing, and following up on continued training
WHO SHOULD ATTEND
Middle managers striving to create a culture of continuous improvement
 
OTHER REGISTRATION INFORMATION
We strive to host events that are inclusive and accessible to everyone to fully participate and engage. Please email events@ame.org if you have any questions.
If you are not already a member of AME, we invite you to join at this time. Membership benefits include complimentary and discounted event registrations throughout the entire year. To learn more about membership benefits, please visit here.
By registering for this event, I hereby acknowledge and agree that AME or its agents may take photographs of me during events and may use those photographs for AME's purposes, including but not limited to news and promotional purposes, without further compensation to me.
Cancelation Policy: This event may be canceled by AME for any reason. AME is not responsible for incidental costs incurred by registrants. For paid events, registration fee less a $20 administration fee will be refunded up to one week before the event. Substitutions may be made up to three days prior to the start of the workshop.