June 27, 2023 |

8:00 am

to

10:00 am
Central Time
Fees
AME Consortia member fee: Complimentary
Member fee: $50
Non-member fee: $75
Location
The Gund Company, Inc
2121 Walton Road
St. Louis, Missouri
DESCRIPTION
The in-person plant tour is closed/has reached capacity. Registration for virtual attendance is still open. All registered participants MUST be U.S. Citizens to attend this tour and a business email is REQUIRED during the registration process (registrants with generic emails such as Google or Yahoo will not be allowed to attend the tour in-person or virtually).

The Gund Company has been on a continuous improvement journey for over a decade, has learned from others, and developed structures and processes that meet the organization's need for growth, culture, and continuous improvement. Join us for a tour of The Gund Company plant located in St. Louis, MO. Highlights include strategy deployment, value stream mapping, and visual management systems.  
HOST COMPANY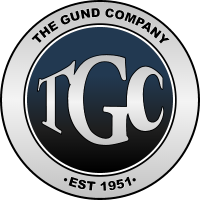 The Gund Company (TGC) is a vertically integrated manufacturer and fabricator of engineered performance material solutions (thermoset rigid composite, thermoplastics, flexible, and elastomeric) in the generator, oil and gas, electric vehicle, transformer, switchgear, power electronics, motor, medical, aerospace, food manufacturing, subsea, and metals processing industries. TGC has 12 locations in the United States, Mexico, Canada, and China. https://thegundcompany.com
AGENDA
Tuesday, June 7, 2023
8:00 a.m. TGC introduction
8:10 a.m. Strategy deployment and value stream mapping
8:15 a.m. SDB, VLC visual management system
8:25 a.m. Walk group to plant floor
8:30 a.m. Tour
9:30 a.m. Q&A
10:00 a.m. Event adjourns
PARTICIPANT BENEFITS
Strategy deployment
Value stream mapping
Visual management systems
Employee development
Continuous improvement
People-Centric Leadership knowledge
WHO SHOULD ATTEND
CI teams
Operations teams
Production teams
HR teams
Leadership teams
OTHER REGISTRATION INFORMATION
We strive to host events that are inclusive and accessible to everyone to fully participate and engage. Please email events@ame.org if you have any questions.
If you are not already a member of AME, we invite you to join at this time. Membership benefits include complimentary and discounted event registrations throughout the entire year. To learn more about membership benefits, please visit here.
By registering for this event, I hereby acknowledge and agree that AME or its agents may take photographs of me during events and may use those photographs for AME's purposes, including but not limited to news and promotional purposes, without further compensation to me.
Virtual attendees: To fully participate in any AME virtual events, a high-speed internet connection, speaker/headphones, microphone, and webcam are needed. While not required, you will have a better online experience if you do not use wireless internet service. A wired/ethernet connection will have a stronger signal than wireless. Live captioning will be available for virtual portions of this event. Make sure you download the Zoom Client for Meetings desktop application for the best experience. Do not use the version available through your web browser as it has limited features. https://zoom.us/download.
Cancelation policy: This event may be canceled by AME for any reason. AME is not responsible for incidental costs incurred by registrants. For paid events, registration fee less a $20 administration fee will be refunded up to one week before the event. Substitutions may be made up to three days prior to the start of the event.