June 1, 2022 |

8:00 am

to

9:30 am
Pacific Time
Fees
Member fee: Complimentary
Non-member fee: $25
DESCRIPTION
See the application of electronic kaizen suggestion boards using Trello at Werfen Autoimmunity (Inova Diagnostics).
Join us virtually and learn about Werfen AID's journey from physical kaizen boards to electronic boards. Hear about the challenges the company faced at the start of the COVID-19 pandemic and the quick response efforts to sustain its "My Continuous Improvement Idea" program.
HOST COMPANY
Werfen Autoimmunity (Inova Diagnostics)
Inova Diagnostics is a privately held company headquartered in San Diego, California, and is a part of Werfen, a global leader in IVD with a long term commitment to providing innovative solutions for hospitals and clinical laboratories to improve patient care. Inova Diagnostics manufactures IVD systems and reagents for autoimmune disease, and is a leader in the development and commercialization of new autoimmune technologies and diagnostic markers. Learn more at www.werfen.com/na/en/autoantibody-testing.
PRESENTER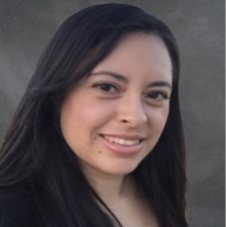 Johanna Sandoval is an operational excellence specialist at Werfen Autoimmunity, a biotech company. She has over five years of experience in lean/CI efforts and is passionate about lean/CI. When the pandemic hit in 2020, she helped pilot and deploy electronic Kaizen boards using Trello throughout several departments to help sustain Kaizen activity at her company. Sandoval holds a degree in biology from the University of California San Diego. She has worked in various roles throughout her career at Werfen Autoimmunity.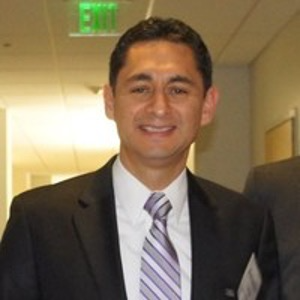 Armando Garcia-Caceres is an operations professional with over 20 years of experience in supply chain/operations management, having been bitten by the lean bug as early as 2005. He holds a bachelor's degree in international trade and an MBA from California State University San Marcos. He is currently the logistics and operational excellence manager for Werfen Autoimmunity. He is passionate about lean/CI and is always proud to showcase the creative results that the Werfen Autoimmunity OpEx community launched early in the pandemic.
AGENDA
Welcome & introduction to Inova
Brief history of the "My CI Idea" program through March 2020 and the transition to electronic idea boards
See several electronic "My CI Idea" program idea boards and dive into the details of the electronic card that has replaced the physical version.
View a demonstration of one electronic card, from entry, editing/debating/brainstorming, implementation, closure and report-out
Q&A
PARTICIPANT BENEFITS
Electonic kaizen boards
Continuous improvement culture
Problem solving
Waste reduction
Employee engagement
WHO SHOULD ATTEND
Lean learners and enthusiasts at all levels of the organization.
VIRTUAL EVENT PARTICIPATION
To fully participate in this virtual event, a high-speed internet connection, speaker/headphones, microphone and webcam are needed. While not required, you will have a better online experience if you do not use wireless internet service. A wired/ethernet connection will have a stronger signal than wireless. Make sure you download the Zoom client for meetings desktop application for the best experience. Do not use the version available through your web browser as it has limited features. https://zoom.us/download
We strive to host events that are inclusive and accessible to everyone to fully participate and engage. Live captioning will be available for this event. Please email events@ame.org if you have any questions.
OTHER REGISTRATION INFORMATION
You can become an AME member during the registration process for $150 per year and obtain the discounted AME member rate for this event. Your membership will also entitle you to a registration discount for all future AME conferences, seminars, workshops and webinars for one year.
Payment or purchase order must be received by the AME office five days prior to the event start date. If no payment or PO number is received, you will be asked to pay with a credit card or check at the event before entry.
Cancellation Policy: For paid events, enrollment fee less a $100 non-refundable registration charge will be refunded up to one week before the event. Substitutions may be made up to three days prior to the start of the workshop.
Notes: This event may be canceled by AME for any reason. AME is not responsible for incidental costs incurred by registrants. By registering for this meeting, I hereby acknowledge and agree that AME or its agents may take photographs of me during events and may use those photographs for AME's purposes, including but not limited to news and promotional purposes, without further compensation to me.