October 18, 2023 |

6:00 pm

to

8:00 pm
Eastern Time
Fees
Member Fee: $25
Non-Member Fee: $35
Location
Berkshire Innovation Center
45 Woodlawn Avenue
Pittsfield, Massachusetts
DESCRIPTION
This event was rescheduled from August 23, 2023

The problem that organizations have of not recognizing system performance optimizations, cost reductions, and improved quality outcomes are attributed to its characteristics during lean transformations. This session will dissect a recent qualitative research study conducted by the presenter that explores, from lean practitioners' perspective, the role of characteristics in organizations on technical aspects during lean implementations. It will also include how leaders' mindsets are affected in achieving the desired results in four organizational socio characteristics domains and engaging participants in each dimension. Highlighting how systems can be redesigned to inform the technical systems (people systems, management systems, work systems, and improvement systems), reinforcing principles, and the required set of behaviors that would enable long term sustainable adoption throughout the lean transformation and shifting organizational mindset.
HOST COMPANY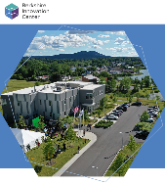 The Berkshire Innovation Center will provide a catalyst to accelerate the innovation and growth of existing companies in the Berkshire Region — primarily small to medium-sized manufacturing companies (SMEs) in life sciences and the life sciences supply chain — with the ultimate objective of spurring economic growth, jobs, and investment in the region. berkshireinnovationcenter.com
PRESENTER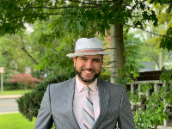 Dr. Mohamed Saleh is a thought leader in shifting cultural mindsets by redesigning business systems. Dr. Saleh has a successful track record anchored in two decades of hands-on transformations with a strong interest in making a global difference by providing distinctive leading-edge Lean-inspired education and advisory services aimed at helping organizations in an array of industries achieve the highest levels of performance excellence. Mohamed's roles in these companies were centered around Lean transformations, with much of his career serving in senior level roles. At Franklin Products, a supplier of Boeing, Mohamed was introduced to the Toyota Production System and was mentored by some of the very first Shingijustu disciples in the early 2000's. Further enhanced by his 12-year tenure as Senior Sensei and executive of the lean office of Hartford HealthCare and 18 years of consulting experience coaching executives, clinicians, teams, and organizations, Dr. Saleh's distinguishing factors include people skills, setting Lean visions, advising on system designs, and leading full enterprise-wide organizational change. Mohamed, originally from Egypt, resides with his loving wife, Heather, in Connecticut. He has two precious girls, Aya and Nura, and enjoys swimming. He has a PhD doctorate in business administration from Northcentral University, with a specific interest in organizational socio characteristics, technical characteristics of Lean Implementations, and leadership mindsets in healthcare organizations. A master's in engineering and technology management and a bachelor's in mechanical engineering from Central Connecticut State University and is a certified six sigma black belt from Kaplan University. He has over a decade of teaching as a part-time professor at the Graduate School of Engineering & Technology Management at Central Connecticut State University and the MBA School at Elms College. He is an international keynote speaker, writer, mentor, executive coach, and experienced trainer who can relate to all organizational levels, unleashing their full human potential as leaders while successfully aligning their objectives.
AGENDA
Wednesday, August 23, 2023
6 pm Arrive at BIC and network
6:30 pm Dinner
7 pm Presentation from Dr. Mohamed Saleh followed by Q&A
8 pm Event adjourns
PARTICIPANT BENEFITS
Respect for people
Idea systems
Employee engagement
WHO SHOULD ATTEND
Leaders at all levels
Continuous improvement professionals
OTHER REGISTRATION INFORMATION
We strive to host events that are inclusive and accessible to everyone to fully participate and engage. Please email events@ame.org if you have any questions.
If you are not already a member of AME, we invite you to join at this time. Membership benefits include complimentary and discounted event registrations throughout the entire year. To learn more about membership benefits, please visit here.
By participating in this event, you grant AME or anyone authorized by AME the right to use or publish in print or electronic medium any photograph or video containing your image or likeness for educational, news, or promotional purposes, without compensation.
Cancelation Policy: This event may be canceled by AME for any reason. AME is not responsible for incidental costs incurred by registrants. For paid events, registration fee less a $20 administration fee will be refunded up to one week before the event. Substitutions may be made up to three days prior to the start of the event.