July 12, 2022 | 8:30 am
to
July 26, 2022 | 12:15 pm
Fees
AME Members: Complimentary
Non-Members: $150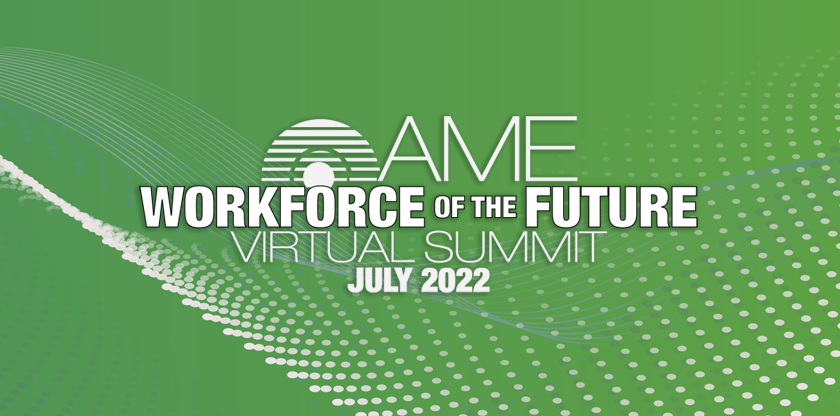 Register now for AME's third and final 2022 virtual summit. This summit will be presented on three, non-consecutive days in July: July 12, 19 and 26. Each day will focus on a different theme: workforce, technology, and leadership.
Our expert presenters and tour hosts will examine and present information about the skills and training necessary for the workforce of the future. You'll learn how to develop the talent pipeline and build a training program that empowers your workforce with the skills and know-how necessary to build an operation that's prepared for today and tomorrow. From hiring new employees to training existing ones, you'll see how the benchmark organizations are creating a multi-generational workforce that is ready to overcome adversity, embrace emerging technologies, and prepare for the future.
 
AME MEMBERS: PARTICIPATE FOR FREE
This is the third of three planned virtual summits that will be available for free to AME members during 2022 — all leading up to AME's first in-person conference since 2019: AME Dallas 2022!
AME members must complete the free summit registration process in order to receive session login details and other important information.
Not yet an AME member? Join our thriving community of lean, continuous improvement practitioners today to gain access to the AME Workforce of the Future Summit and all of our membership benefits. Non-members may also register for the AME Workforce of the Future Summit for $150.