Times listed in CDT. This content will not be available on-demand.
Highlights
The financial impact of a lean strategy is well known; all we need to do is look at the many companies that have been successful in their transformations. We know that focusing an organization on customer value will result in revenue growth, and the deployment of lean tools and techniques that create flow and eliminate waste will result in improved cost management. These are the economics of lean.
Before any of that appears, a fundamental shift must occur in what and how an organization measures itself operationally and financially. Financial management must be aligned with the economics of lean, and that is what lean accounting is all about.
To achieve success, a lean organization must develop an effective and efficient management accounting function that complements its financial accounting system. This will provide a knowledge base for effectively making decisions about the future (this is critical because the focus of financial accounting is on past activity). Lean accounting makes relevant information available to decision makers on a timely basis.
Overview
In this workshop through training, case study exercises, and discussion you will learn:
How to build and use a lean management accounting system to make relevant information available to decision makers on a timely basis
Why lean organizations need lean management accounting systems
How to sustain a lean management accounting system with lean financial coaches
 
Company
BMA is the world's leading lean accounting training and consulting firm. Our comprehensive approach to lean accounting implementation is designed to create a robust, sustainable, lean accounting system for any organization wanting a transformation to lean accounting.
Our experience with lean accounting began in the mid-1990's in an effort to support lean management and lean manufacturing. It began as a method to understand the financial benefits of lean manufacturing (although in those days, it was called just-in-time).
BMA, led by founder Brian Maskell, realized it was necessary to develop an accounting, control, and management system for lean organizations. This system is simple to use, understandable to everybody, timely, and practical for financial control and decision-making.
BMA's lean accounting practices have been developed around the following principles:
Flexible
Timely
Clearly understood by everyone in the company
Drives increasing customer value
Provides excellent information for decision-making
Fully complies with GAAP
Has rigorous financial and operational controls
Frees-up time for the company's financial controllers and CFO.
Presenter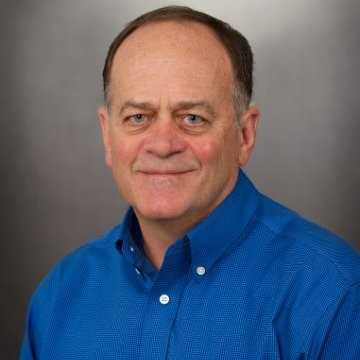 Nick Katko is president and owner of BMA. For over twenty years, Katko has leveraged his lean accounting experience and philosophy in assisting BMA clients in developing, leading and coaching them in their lean accounting transformations. He has worked with companies around the world, from family-owned businesses to multi-national companies, in industries such as manufacturing, healthcare, software, engineering and service.

Katko is an early pioneer of lean accounting. In the 1990's, as CFO of Bullard, he implemented a complete lean management accounting system in conjunction with Bullard's lean transformation, which included eliminating standard costing. Katko is a regular speaker at the annual Lean Accounting Summit and has also presented at conferences in the United States, Europe, Asia and Australia.

Katko is the author of "Practicing Lean Accounting" (2021), "The Lean CFO" (2013), which has been translated into Turkish and Italian, and co-author of "The Lean Business Management System" (2007.)